Goldman Sachs loans SumUp €750m for global expansion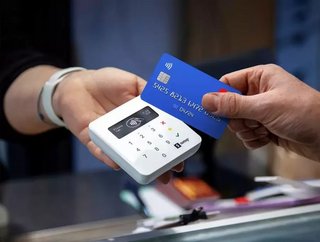 Mobile payments company SumUp has secured a €750m loan from Goldman Sachs as it gears up for acquisitions, new products, and expansion...
Marc-Alexander Christ, Co-Founder of SumUp, said:
"As one of the fastest-growing technology companies in the world, this cash injection - in addition to having the built-in option to expand the financing - will significantly accelerate the growth of our customer base, enhance SumUp's technology leadership position, and drive the development of new services to support our merchants globally."
Debt financing was apparently chosen as a way to raise capital without diluting stakeholders' shares. Additional backers included , , and .
Digital payments: Competing in the new normal
The COVID-19 pandemic has caused an appreciable uptick in the development of mobile and digital payments, which have found renewed value in terms of hygiene (contactless) and next-gen utility (e-commerce). 
SumUp's presence in 33 global markets, its high-profile backers like AmEx, in-house-developed software and hardware, and EMV (Europay, Mastercard and Visa) mPOS system have earned it a solid industry lead. However, competition from the likes of and its parent company has never been far off.
To stay ahead, SumUp has been engaged in relentless brand development. This has included:
The company currently employs over 2,000 people and is the payment solution provider of choice for over three million merchants.
"We have huge admiration for what SumUp is doing for small businesses across the world in helping them to keep trading and flourishing in some of the most trying economic circumstances imaginable," commented Tom Maughan, Managing Director at Bain Capital Credit. 
"The doubling down of our investment in SumUp in this round is both a demonstration of our confidence in the company today and its strong future."
Transforming cities with finance
In our recently published article '', we found out how urban living spaces are being redeveloped based on smart finance. 
Peter O'Halloran, Vice President and General Manager of Global Digital Commerce at Fiserv, believed that ordinary aspects of daily life such as city transport could become a wholly different experience: 
"We're seeing a huge move towards integrated payment solutions across multiple transport networks. A big driver for that is the need to consolidate data, make it easy to manage, and ultimately make it easier for citizens to pay. 
"So, instead of having to apply and register for specific cards for each transport network, it's now possible to pay through entirely contactless methods in a number of cities, such as London."
As a leading facilitator of card and digital payments solutions, it will be fascinating to see how SumUp contributes towards this vision in what's already proving to be a standout year for fintech.