Global digital wallet spend could exceed $10trn in 2025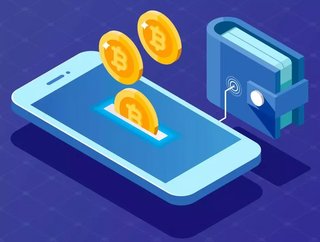 A new review of digital wallet spending carried out by Juniper Research has concluded that it could reach US$10trn globally by 2025...
A new of digital wallet spending carried out by Juniper Research has concluded that it could reach US$10trn globally by 2025.
Representing an 83% increase on 2020's figure ($5.5trn), the company infers that the shifting consumer preference for adopting digital is a direct result of the COVID-19 pandemic, and that this could be one of its most enduring legacies. 
Digital wallets are also becoming increasingly secure and convenient thanks to the proliferation of remote and contactless payments. Juniper also estimates that half of all expenditures will be digital/ecommerce-based by 2025, a 14% increase on 2020's figure.
Rolling with the changes
Another article from Juniper on this topic - - highlighted that merchants must remain vigilant when it comes to tech adoption:
"Merchants must base their payment strategies around wallet acceptance in order to support a digitally-engaged addressable market, but must also judge the right wallets to target, or they will be lumbered with increased costs and limited benefits," said Alexandria Sadler, co-author of the research.
stated that the underlying revenue model between payment systems has, so far, remained virtually identical throughout the evolution of physical currency to cards and digital wallets. However, this could all be about to change:
"[...] as digital payments methods, omnichannel, and instant payments converge to transform the payments industry, revenue models are likely to change, too."
Digital wallets: Permeating everyday life
Juniper's study correlates with the views expressed by Michael Kaplan, Chief Revenue Officer and General Manager of PayNearMe, in an with FinTech Magazine. Specialising in bringing the convenience of digital wallet payments to everyday consumer expenditures such as bills, Kaplan similarly predicted growth for the industry:
"The use of digital wallets will continue to grow steadily in the next decade, and one reason for that relates to bill pay. 
"Yes, some people already pay for groceries or shop online with their Google or Apple Pay accounts. It's a bit of a novelty and relatively convenient, but it's when consumers start paying bills through the digital wallet that they will fully appreciate it for the enormous ease and time savings it gives them.
"As they pay their bills month after month and click on that 'Add to Wallet' button, they will become more and more comfortable with that process and more likely to use it for all their money-related tasks. All of us in fintech should be seeking ways to enable digital wallet usage to take advantage of this important trend."