The Future of Payments: Predictions From SumUp's Europe CEO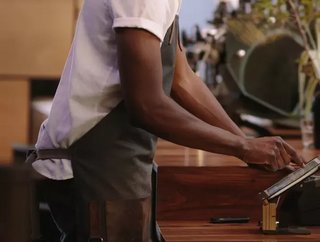 SumUp's Europe CEO discusses a cashless future with wearables, digital assets, and integrated solutions playing an increasingly important role in society
The payments industry has seen a lot of change in recent years, with an explosion of new technologies and ways to pay. With so many changes, it can be hard to predict the future.
SumUp is one company at the forefront of these changes, having launched its first business in 2012. The fintech company now serves more than 3 million organisations, from retail companies like Staples and Metro AG to the Church of England.
SumUp's Europe CEO, Michael Schrezenmaier, shared his vision for the future of payments exclusively with FinTech Magazine.
A cashless society
Initially, Michael described his vision of a cashless society, with physical money having been replaced by cards, apps and other advanced payment methods. As the technological revolution continues, he expects face-to-face payments to be transformed.
He said, "With the growth of contactless payments and the rapid shift towards a cashless society, money, in its physical form, will probably be gone from society before 2050. In fact, there are already many signs that it's not just cash that will go, but all forms of physical transactions. By 2050, the payment process will be much closer to being a completely natural interaction between merchant and customer, intangible, without the motions we are currently used to."
The rise of wearables
Second, he addressed the notion of wearables becoming widespread. The next generation of consumers, he believes, will pay using smartwatches and other wearable technologies. He thinks that when it comes to making a purchase, people's phones will be utilised as an intermediary step.
"Indeed, with the rapid proliferation of online banking technologies, which have been significantly accelerated by the pandemic, the actual point of sale has already started shifting from a fixed, physical location to mobile devices in recent times. Over the next three decades, however, technological advancements in NFC-enabled payment methods will further streamline payment processes, even suppressing the need for mobile devices and create a strong push towards wearables such as rings and bracelets to NFC-stickers or smart contact lenses," noted Michael.
Seamless payments using digital assets
The third topic to come up during Michael's discussion was decentralised finance, which uses digital assets and their potential use case within financial markets. He believes the technology would enhance market liquidity by making transactions more seamless. This option is frequently enabled by removing intermediaries from the mix, such as products or service providers.
He said, "The benefits of decentralised finance and blockchain technology fueling smart transfer of ownership and other forms of contracts will revolutionise the global economy. Buying real estate or charging your electric cars will be as seamless as buying a cup of coffee."
Integrated business models
Fourth, Michael claims that payments will be integrated into all aspects of businesses by 2050, allowing for the automatic communication of critical software throughout an organisation.
He stated, "At the same time, businesses of all sizes will be urged to offer integrated payments as part of one-stop-shop solutions in order to meet increasingly demanding customer needs. Fostering different types of services within one payment ecosystem will soon no longer be an option for merchants but an absolute business imperative if they want to remain competitive. We are already seeing such interconnected ecosystems being deployed today, with Uber for instance, which allows its users to pay for a ride and order a pizza, all simultaneously within its own platform, without the need to make a single physical transaction."
Automated transactions
Lastly, Michael believes that payments will feel almost invisible in the future, as all transactions become instantaneous. There will no longer be a need to hand over money or spend much energy making payments physically; the entire process will become automated.
"By 2050, as more and more non-traditional players are embedded into different types of services, these types of payment ecosystems will become ubiquitous, spreading to every aspect of our lives, further streamlining the overall customer journey and making payment processes an even more seamless and 'invisible' part of everyday life," concluded Michael.
In summary, Michael believes the future of payments is about more than just technology. It's also about creating an interconnected ecosystem for customers to seamlessly pay for multiple services at once, whether they are physical or digital, without feeling like they are making payments.