Fly Now Pay Later secures US$75m for US expansion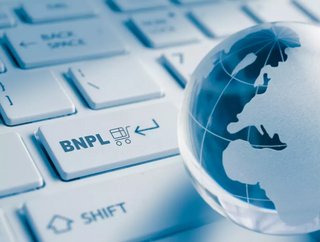 British firm Fly Now Pay Later has secured a $75m debt funding package to support expansion in the US
Fly Now Pay Later, a British fintech company offering consumers globally an alternative and more flexible way to finance travel, has closed a US$75m debt funding package provided by funds managed by Atalaya Capital Management to support expansion into the United States - the largest travel market in the world.
With online US commercial aviation returning to pre-pandemic levels, Fly Now Pay Later will use the new investment to further build out and scale its operational footprint in the world's largest travel market. As part of the funding package, the New York headquartered financier has also provided an equity investment into the business.  
Shifting from traditional lending towards alternative convenient digital experiences
Building on £45m of new investment made in the previous two equity funding rounds, the alternative payments provider has now raised a total of US$150 million in debt and equity funding to support global expansion.
The milestone has been achieved in less than six years of trading, during which time Fly Now Pay Later successfully navigated 18 months of unprecedented travel sector disruption.
"To have secured another landmark amount during one of the worst slow downs in travel history after it ground to a halt is testament to the efforts of the whole team." said Fly Now Pay Later founder and chief executive Jasper Dykes.
 "The US, which we entered in 2020, purposely formed a big part of our resilience plan as domestic leisure travel has been less affected than in Europe. And will continue to be a key focus as we enter 2022.
"There's always a temptation to put the brakes on in times of significant headwinds, but with consumer expectations continuing to shift from traditional lending towards alternative convenient digital experiences, we upheld our investment commitments into developing our technology and threw ourselves into bolstering our partnership network in the states, which is really gaining momentum."
Rising use of BNPL products 
The use of BNPL products nearly quadrupled in 2020, to £2.7 billion in transactions in the UK, with five million people using these products since the beginning of the coronavirus pandemic. Analysts forecast that by 2026, spending via BNPL services is predicted to hit almost $51bn (£37bn) in the UK alone. BNPL accounted for 2.1%, or about $97 billion, of all global e-commerce transactions in 2020, according to Worldpay.
Since it launched in 2015, Fly Now Pay Later has focused on building a best-in-class product around its audience and their purchasing habits; seeing demand and customer loyalty solidify in the process.
The alternative travel payment provider currently employs 90 staff in the UK, United States & Latvia and is aiming to support each market over the next year in line with customer demand and as travel restrictions ease. It will onboard a further 250 + personnel across the three territories in 2022.
The company can be used to book flights, hotels, package holidays, car hire and more and offers frictionless payment options to support businesses and the end consumer.