FinTech profile: Zooz - the open payments platform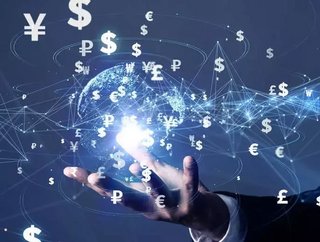 Zooz is a smart open payments processing platform that lets merchants manage and optimise multiple payments ZooZ provides a one-stop shop for internati...
Zooz is a smart open payments processing platform that lets merchants manage and optimise multiple payments
ZooZ provides a one-stop shop for international payments operations. 
The company was built around a vision of a world with global ecommerce that is free of borders. It does this through its innovative digital platform that helps to maximise payments performance. 
Zooz was founded in 2010 by Eyal Kotler, Oren Levy and Ronen Morecki. Today, the company's team consists of a host of talented and experienced individuals working together to build the payments infrastructure of the future. 
Zooz: manage and optimise payments
The ZooZ open payments platform is built for the growth and optimisation of its users. 
To be successful in global ecommerce, for example, requires flexibility and agility on the part of merchants. 
Accordingly, ZooZ provides a single connection point that allows for the integration to dozens of local and global providers. 
These can be added at a simple click from a centralised point, allowing users to leverage the company's vast network of payment providers and methods.
Similarly, having one dashboard within the ZooZ platform lets customers have easy access to all their payments data. 
The ZooZ dashboard lets users take an in-depth view at overal payments activity, see cross-provider reporting and insights, and tailor data reporting to benchmark specific providers. 
Such activity allows for a broader view of payments performance, letting merchants understand any areas that need particular focus to increase overall revenue. 
The company's platform also features an intelligent decision engine that makes the smarter routing decisions at the speed of payments more simple. 
By adopting this method, users save on FX and processing fees and increase their acceptance rates. 
ZooZ puts its customers in control of all the above. Customers have the freedom to use the tools within the platform in order to facilitate a dynamic payments operation. 
This customer-centric approach is supported by ZooZ's deep analytics, insights and decision engine. 
SEE MORE:
ZooZ and PayU
In 2018 it was announced that PayU had acquired ZooZ. This followed previous work between the two companies and was based around plans to further integrate services so that PayU could develop its presence in the cross-border payments market, it was reported by TechCrunch. 
At the time of the acquisition, Levy was reported as saying: "The unique combination we bring to PayU is an advanced technological layer which not only helps merchants worldwide to upscale their operations and provide better customer experience, but also offers analytics and optimisation capabilities that equip them with unprecedented insights."
Find out more about ZooZ here.