FinTech profile: daVinci Payments enters the UK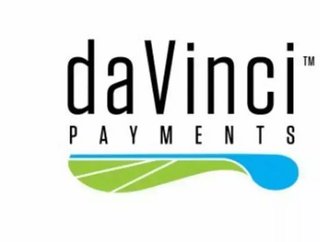 As explosive growth in cross-border, virtual and physical payments continues, daVinci's move overseas is a natural extension of the growth the company...
As explosive growth in cross-border, virtual and physical payments continues, daVinci's move overseas is a natural extension of the growth the company is experiencing. To catch us up on the company's latest news, as well as its recent expansion into the UK, is Rodney Mason, daVinci Payments CRO.
Hi Rodney. Could you tell me a little bit about daVinci Payments in your own words?
daVinci is a disruptor in payments that blends art and science to deliver virtual and physical prepaid payments around the world at the speed of light for brands and the companies that service them. As a prepaid program manager, we conduct extensive research, prototypes and new innovations to lead the payments movement to greater value for all stakeholders in the payment process.
How have you seen the payments industry evolve in the last decade?
The growth in smartphone penetration and cross-border transactions have led to an explosion in instantaneous, mobile-first global payments. Recipients are expecting their payments to do more for them – train them, auto-enroll them in loyalty and product programs and bring them savings and partner offers.
What gives daVinci Payments competitive edge?
daVinci pushes innovation by beginning with user research, then prototyping to develop the most advanced payments with branded engagement during and after payment delivery in more than 140 countries. Our Brand Accelerator™ makes it possible to educate, train, survey, auto-enroll and provide branded value offers to payees. We deliver payments across borders at the speed of light in multiple currencies including the Chinese Yuan, among many others. Paywall™ empowers our customers to configure our payment management platforms to their specific needs with custom development work and API Simplified™. This makes connecting to our platforms easier because it's been thoughtfully configured.
What was your last major award?
We don't enter award competitions, our award is our very high customer retention rate.  We have had many industry firsts including the first issuer of a consumer open loop MasterCard, the first issuer for many currencies in prepaid outside of their origin including the Indian Rupee and Chinese Yuan, one of the first issuers of mobile prepaid payments and the first to deliver immersive branded engagement through the payment process.
Have you got any exciting news to share with our readers? 
We just opened our UK office to service over the 25-plus clients in the region. The new office will allow us to provide "glocal" service – global support with local service for all of our globally operating clients. The UK is a global Fintech hub that is deeply connected to all leading markets around the world, so our new office is a natural extension of the growth daVinci is experiencing.
Additionally, we will be launching our Payment Accelerator which provides Just In Time (JIT) payments to mobile wallets in advance of action that are activated after the payee completes a desired behavior like test driving a car, ordering a delivery, completing a gig/contractor work task, making purchases on behalf of work, participating in a wellness program or spending back incentives with earned rewards from discount shopping sites. Preloading the payment in the mobile wallet provides a constant reminder to complete the action. We've found in our research studies and beta products the JIT instant load accelerates loyalty and engagement.  
We are also now providing access to our research studies because we've found the more the market understands what we are seeing, the more comfortable they are rolling out the very latest in payments technology. Many of our research studies can be found here. Come back often, at least once per month, because we regularly add new ones.
SEE MORE: 
What can we expect from daVinci Payments in 2020?
A big push in the UK.  We've grown our business in the UK from afar because of our innovative advanced payments.  Now that we have a dedicated team here, we are see accelerated interest and opportunities from existing and new clients.
[image: Rodney Mason, CRO, daVinci Payments]
For more information on all topics for FinTech, please take a look at the latest edition of FinTech magazine.
Follow us on LinkedIn and Twitter.