FinTech & InsurTech LIVE: The changing landscape of FinTech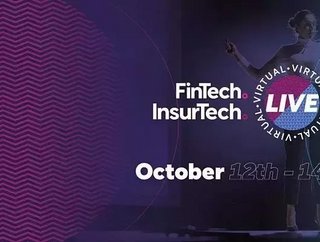 With only one day to go until our debut FinTech & InsurTech live, we take a look at the changing landscape of FinTech
Technology is changing the way we do things in all aspects of our lives, and many industries are seeing new systems and software that are changing the way they work and how efficient they can become.
One industry seeing some significant and influential changes is the finance sector. Fintech is making waves across the globe and is bringing emerging technologies into consumers' hands.
Fintech covers a broad scope of financial areas and as technology evolves there will be further developments in this innovative sector. Some of the most well-known uses of Fintech currently are:
Cryptocurrency 

Chatbots / advisers

Insurtech 

Cybersecurity
The financial services landscape is ever-evolving, changing the way people carry out everyday transactions, and has the potential for more significant changes to the industry over the next few years.
Do you want to know more about the FinTech industry? 
Tomorrow FinTech and InsurTech Magazine debuts FinTech & InsurTech Live!, the must-attend event of 2021 for today's fintech and insurtech leaders. 
Join global leaders from the world of fintech and insurtech on October 12 - 14, 2021 in-person or from around the world virtually for jam-packed days networking, sharing ideas, and soaking up actionable and unique insights to further your business and career! 
Whether you attend virtually or in person at the Tobacco Dock (London), discover more than just notes on a page, attending FinTech and InsurTech Live! will leave you with insights on how companies like yours are tackling current industry challenges, the knowledge to develop an actionable framework to implement at your own business, and at the end of the three days real-world connections.
The event will include: 
Keynote addresses from respected industry leaders

Dynamic live roundtables (inc. Q&A)

Fireside discussions

Inspirational Speakers & Presentations

Extensive networking opportunities
To register for FinTech & InsurTech Live, click here!