EBANX and Uber partner on PIX, Brazil's new payment system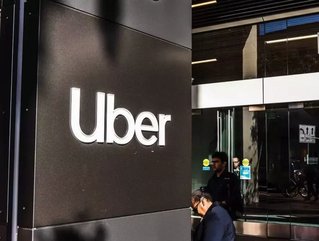 Latin American fintech unicorn EBANX and ride-hailing app Uber have announced their partnership with PIX, a payment system launched by Brazil Central Ba...
Latin American fintech unicorn and ride-hailing app have announced their partnership with PIX, a payment system launched by .
Envisioned and developed as a transformative new experience, PIX can securely facilitate payments and money transfers in seconds between individuals, companies and government organisations at any time of day and any day of the week (including holidays).
Users can initiate the process through several methods, such as using an email address, mobile phone number, QR code, taxpayer ID and more. 
Overall, PIX is conceived as a faster, safer and cheaper method of payment that makes full use of digital technology for the benefit of Brazillian citizens in their daily lives.
A developing partnership
The significance of this new system for Uber and EBANX, whose partnership has been developing for some time, is made apparent by comments from Henrik Nilsmo, CCO of EBANX:
"We truly believe that PIX will be a milestone of financial inclusion in Brazil, bringing millions of Brazilians into the digital economy. We are happy to partner with Uber for this new payment method, offering more options for Brazilians to enjoy their services, and addressing Uber's needs of payments, localization and good user experience through our solutions."
Similarly, Claudia Woods, General Manager for Uber Brazil added, "with the arrival of PIX and given the importance of the Brazilian market for Uber, we want to offer a new payment experience to our millions of users that is aligned with the objective to always provide and think of ways to make life easier through technology. 
"PIX will play an important role as it will be a more modern payment option in our platform and EBANX will give us the necessary tools for processing these payments safely."
Latin American fintech goes from strength to strength
A report from BIS entitled '' has tracked and researched the emergence of the continent as a rising player in the global financial services market.
"Fintech investment has quickly gained traction, doubling consistently every year since 2016," it said, with alternative finance proving to be particularly exciting technologically and profitable financially.
This is good news for Latin America's of adults with access to a bank account. However, BIS also cautions that the destabilising effect of this accelerated innovation will need to be countenanced in order to avoid regulatory infractions or even smothering advancement.
"These institutions face a tough balancing act: they need to provide regulatory certainty that lets fintech firms flourish while making sure not to over-regulate and risk stifling innovation. In addition, central banks need to ensure that fintech firms do not pose new or additional risks to financial stability."