EBANX and PayPal expand digital wallet potential in Brazil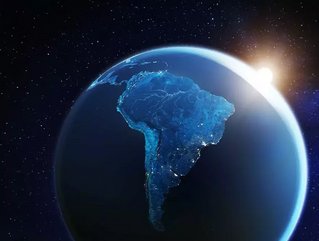 Payment solutions company EBANX has integrated with PayPal in a bid to maximise the potential of digital wallets in Brazil...
Payment solutions company has integrated with in a bid to maximise the potential of digital wallets in Brazil.
The partnership will mean that EBANX reaches a customer market of over 50 million people, furthering its overall mission of opening up Latin America to global businesses and vice versa.
Founded in 2012, the company is an ardent believer in the power of democratised finance to drive culture, education and entertainment. Already connected with other leading digital payment platforms - Apple Pay and Google Pay - this latest development broadens consumer choice significantly.
Erika Daguani, B2B Product Director at EBANX, stated that the e-wallet market in Brazil is "growing steadily" and added that its potential to financially empower the unbanked population (, or approximately 25% of the country) was highly important.
"Digital wallets are gaining more and more room in Brazil, and they are an instrument of financial access for thousands of Brazilian consumers who do not have a bank account or credit or debit card, or who simply opt for the ease of having the data already stored in one single place. 
"They help bring all of these consumers into the online shopping world. Connecting these people to global websites makes perfect sense with EBANX's mission of creating access through payment solutions," she said.
Latin America: a growing fintech hub
estimates that, in 2019, digital wallets were the third most popular form of exchange on ecommerce platforms, accounting for roughly 14% of transactions in total. 
Latin America's standing as a rapidly developing fintech hub appears to be on the rise; dLocal, an Uruguay-based cross-border payment solutions company, the continent's latest unicorn (valuation in excess of US$1bn) in the sector.
EBANX itself holds this status and holds an extensive presence in Latin America, including in Mexico, Argentina, Chile, Bolivia and Peru. 
Now that momentum is gaining, the established fintech markets in the US, the UK and APAC regions may find strong competition from these highly innovative and purposeful businesses.