Currencies Direct completes £165m dividend recapitalisation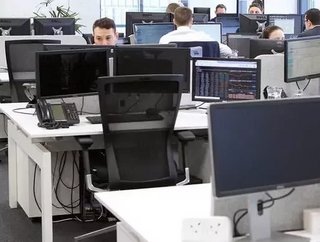 The transaction is supported by incumbent lenders CVC Credit and Alcentra...
Currencies Direct, the portfolio company of the pan-european growth investor, Palamon Capital Partners, and the global specialist investment firm Corsair, has completed a £165m dividend recapitalisation.
The leading digital foreign exchange (FX) and international payment service provider was recapitalised by incumbent lenders CVC Credit and Alcentra, the backers of Palamon and Corsair's 2015 acquisition of Currencies Direct.
 According to reports, Currencies Direct is one of the biggest FX platforms worldwide. It specialises in high-value transactions and the mass affluent segment of the FX market and SMEs. 
The company provides a full-stack, digital offering for 80% of total trades, with an award winning customer service model that caters to the universal needs of its target customer segments. 
Commenting on the news, Kris Winter, Executive Director at Alcentra said, "We have been supporting Currencies Direct since the initial acquisition and have continued to be impressed by the resiliency and the performance of the business, driven by its differentiated and defensible value proposition. With banks still holding approximately 80% share of the FX market and new international territories being targeted, there is significant room for Currencies Direct to continue its strong growth trajectory. "
Since Currencies Direct was acquired by Palamon and Corsair in 2015, the fintech has more than doubled its revenue, from £40m in 2015 to £85m in 2020. It has also nearly tripled its EBITDA from £13m to £33m.
Currencies Direct growth strategy
The company's net leverage reduced from 5.5x to 1.1x at the time of dividend recapitalisation, thus providing a considerable return of capital for shareholders. This follows on from Currencies Direct organically tripling its customer base and recently signed an exclusive white label agreement to provide FX services to Hargreaves Lansdown, a leading UK wealth management service provider with 1.5m active clients.
Recent reports also show that the profitable enterprise has self-funded three add-on acquisitions and completed a £20m investment as part of a full upgrade of its digital assets, which include a proprietary and highly scalable transactional platform that opens many opportunities for additional growth. Currencies Direct's platform uses API and Machine Learning capabilities, providing full transactional and bankside straight-through processing. 
This multi-tenant architecture enables the enterprise to concentrate on its global, multi-brand strategy and M&A programme – supporting its continued growth into European, US, and Asian markets. The fintech has also broadened its product range with the launch of new multi-currency wallets that serve customers making smaller transactions, improving the Company's penetration of the lower mass-affluent market segment. 
Speaking about the dividend recapitalisation, Ali Rahmatollahi, Partner of Palamon, explained, "Completing a sponsor dividend recapitalisation during the global pandemic is a true testament to the business's resilient model, attractive financial profile, and ability to consistently deliver growth and profitability despite Brexit and difficult market conditions."
He added, "Our lending partners CVC and Alcentra have been supporting us since the initial acquisition and we are delighted to have their continued backing."
According to Derrick Estes and Raja Had ji-Touma, Partners at Coralcentrasair, Currencies Direct's unprecedented expansion has driven up market confidence in the fintech company. Estes said, "Currencies Direct has undergone a period of tremendous growth and transformation over these last few years while providing unmatched FX and payment processing services to their rapidly expanding customer base."
Keith Hatton, Chief Executive of Currencies Direct, agreed, saying,"With Palamon and Corsair's financial and strategic support, we have been able to implement a highly successful growth strategy that has nearly tripled the size of the business in five years. Currencies Direct is at an exciting turning point, and our continued investment in technology over the past three years has set the stage for a new phase of transformative growth.
"He added, "Our recent wealth management contract wins and growing global footprint – including through the recent opening of our new office in Singapore – underline our success in pursuing new expansion initiatives."