Cross-border payments fintech Airwallex valued at $2.6bn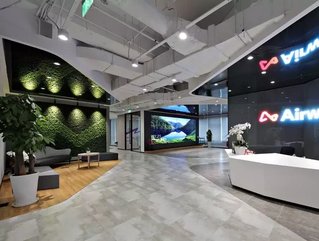 Continuing a period of "hypergrowth" that started in 2020, Australian cross-border payments pioneer Airwallex has reached a value of US$2.6bn...
The news came following the addition of $100m to its Series D funding round, which has now reached $300m. This means that Airwallex has raised a total of $500m in capital since it was founded in 2015.
US-based global investment firm - a long-standing backer of digital innovators like Deliveroo, Stripe and Checkout.com - led the round, with additional support from , and ANZi Ventures.
That Airwallex reached unicorn status in 2019 and has subsequently almost tripled its value in two years emphasises the achievement.
A digital world: Payments without borders
With the growing popularity of cryptocurrencies in the APAC region, , and indeed the rest of the world, it seems clear that digital payments are becoming the dominant method of transaction.
to Jack Zhang, Co-Founder and CEO of Airwallex, "the world will only become more digital," and his company is poised to capitalise on that momentum.
"This year, we are focused on our global expansion. We continue to extend our international footprint, and are bolstering our capabilities through partnerships and new product launches. Strengthening our investor base with the addition of Greenoaks will also help us accelerate that progress. We look forward to their support as we forge ahead on our journey to become a global financial cloud."
Airwallex's ethos has always been to create a world where national borders don't complicate payments, and this latest funding round is being viewed by its executive leadership as an affirmation of that sentiment. Moreover, Jeremy Kwong-Law, CEO and CIO at Grok Ventures, sees the company as a force for modernisation and simplification:
"It is so impressive to see Airwallex's relentless pursuit of rewiring clunky financial infrastructure and turning that into a simple and delightful product experience for their customers. We are excited about the huge potential this team can deliver in the years ahead."
Lucy Yueting Liu is fifth in our Top 100
Featuring at number five on FinTech Magazine's '' list, Lucy Yueting Liu, Co-Founder and President of Airwallex, is a true sector leader.
Prior to forming Airwallex, Liu worked at Barclays and CICC. Known for possessing strong organisational skills and a competitive edge, which have seen her broker the trust of high-profile investors and customers alike, her value to one of APAC's most influential fintechs is clear.
"With the market evolving, there are more payment players," Liu. "We like to think we're more tech than fin. It just happens we're solving financial services problems with technology."
Image source: Airwallex