Checkout.com leads MENA's largest round for fintech Tamara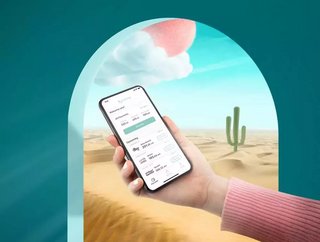 Checkout.com, one of EMEA's most valuable fintechs, has led the MENA region's largest funding round yet on behalf of Saudi BNPL platform Tamara...
The Series A round closed at US$110m, a significant sum for a founded in September 2020. The funds will primarily be used to expedite its expansion throughout the GCC.
With that MENA's e-commerce sector will be worth $49bn by 2022, Tamara's ascension appears to position it at the forefront of the region's burgeoning fintech sector. News of its Series A success has quickly followed its $6m seed funding round in January 2021, itself the largest of its kind in Saudi Arabia. 
The 'by now pay later' (BNPL) fintech allows customers to split transaction costs into three payments over the course of two months, or pay over a 30-day period. 
Either option comes on a "no hidden fee" and "no interest rate" basis. The app is currently available on both the Apple App Store and Google Play.
The rise of BNPL
According to Abdulmajeed Alsukhan, Co-Founder and CEO, Tamara and by extension BNPL generally are fulfilling a core consumer need:
"The region and the world need payment solutions that are transparent and customer-oriented. At Tamara, we offer our customers an alternative to credit cards and Cash on Delivery (COD), which enhances their shopping experience. Our solution also increases our merchant partners' efficiency as well as their customer satisfaction. 
"This transaction is only the beginning of our journey, and a great sign that we are on the right track. We are proud to have the trust of such an investor and we will continue expanding our products to transform the payments industry in the region."
is keenly aware of the need for payments solutions that embrace the opportunities of the digital era. Helping customers unlock revenue through its unified platform, it has reached a value of more than $15bn and has plans to expand further into the US market via New York and Denver (it has one office in San Francisco).
Sebastian Reis, Executive VP at Checkout.com, explained that his company's investment will enable Tamara to follow a similar trajectory. 
"Tamara has rapidly proven itself to be a natural leader in the BNPL space. Our investment in Tamara will help the team realise their vision and expand rapidly, driving greater conversions for retailers and offer more flexibility for consumers."
Image source: Tamara