BNPL fintech Jifiti launches split payment solution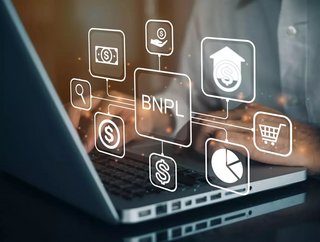 Jifiti, a Buy Now Pay Later (BNPL) platform, has added what it calls a 'first of its kind' Split Payment solution to its suite of offerings
Founded in 2011, Jifiti is a technology company that powers point-of-sale financing for banks, lenders and merchants with its white-labeled BNPL platform and end-to-end solution.
Recently the company has launched what it describes as the 'first-of-its-kind' white-labeled Split Payment solution, which will round out their existing platform of BNPL offerings. 
Jifiti clients can now offer Split Payments under their own brand without involving a direct-to-consumer fintech, retaining full ownership of their customer experience, data, and brand equity. 
"Split Payment facilitation is a vital step in enabling companies to offer the full suite of accessible and affordable financing solutions to consumers in a responsible manner. We're proud to be powering this payment revolution with our partners across international markets," stated Yaacov Martin, CEO and Co-Founder of Jifiti.
Offering split payments to customers 
Jifiti is in the process of rolling out with multiple partners across multiple markets and is going live with Universo, the financial services company of Sonae, in the first quarter of 2022. Universo is implementing its Split Payment solution, UNI flex powered by Jifiti, across multiple retail brands. 
''We are proud to be offering split payments to retail customers as an additional, innovative payment method. By using Jifiti's technology, we are able to provide all customers with innovative payment methods while retaining brand and data ownership at checkout," explained Carlos B. David, Chief Operating Officer of Universo.
The Split Payment solution is ready for immediate implementation and supports the full spectrum of integration options, including zero-integration virtual card technology enabled by Mastercard.
The growing BNPL market
Throughout the pandemic, in a time of economic uncertainty, many people turned to BNPL solutions. This allowed customers to pay in installments over a certain period of time. One out of three UK consumers used these payments more often than before in early 2020. 
Although BNPL options can offer a quick solution at the time, there are downsides as well. Which? found that people aged 39 and younger were more likely to report having missed a BNPL payment, while three-quarters of those who had missed a payment had experienced a challenging life event in the last 12 months. Some had their BNPL accounts frozen as a result. 
According to research, 42% of Gen Z and 69% of Millennials are more likely to shop if a BNPL service is offered, and nearly half of them would not buy from a retailer that did not offer BNPL payment options.
Despite this, the global BNPL market is expected to reach $20.4bn by 2028 and over $1tn in annual gross merchandise volume (GMV) by 2025.