Apple Credit Card: five facts to know ahead of the US August launch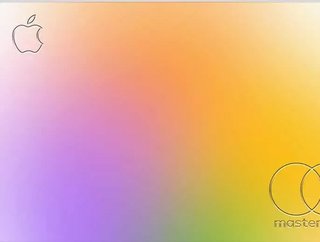 Technology giants Apple Inc. have partnered with Mastercard Inc. and Goldman Sachs Group Inc. to reimagine the classic credit card. The new product is s...
Technology giants Apple Inc. have partnered with Mastercard Inc. and Goldman Sachs Group Inc. to reimagine the classic credit card. The new product is said to represent all the things Apple stands for: simplicity, transparency, and privacy. The Apple Card is scheduled to hit the U.S. this August.
Following on from our top five Apple Card features back in March, FinTech takes a look at some of the newly released information the product's features:
1. Greater control over finance
Apple's key aim for its new product is to enable customers to have a better control of their money. The company states that it is "the first credit card that actually encourages you to pay less interest." 
2. A new addition to the Apple wallet 
Building upon the current function of the Apple Wallet, the card will sit within the digital wallet. Users will be able to see a breakdown of not just their total spend both monthly and weekly, but a breakdown in spending trends and spending locations all into categories by type of purchase.
3. Real-time finance
The user will also be able to see in their wallet real-time interest rates as well as being able to set up end of month, weekly or bi-weekly payments. This feature builds upon Apple's aim to encourage healthier finance by actively allowing their customers to pay off more of their bill rather than the minimum payment at a time that suits their users best.
4. Cashback rewards
In addition to this there are no hidden fees but real cash rewards. Users can receive 3% cashback when purchasing an Apple product, receive 2% cashback when using Apple Pay and 1% cashback for using the Apple Card in stores that do not yet have Apple Pay. Use of the cashback is to the discretion of the user.
5. New cybersecurity solutions
Apple ranks its development of the level of their security for each product highly and the Apple Card is no exception. When a user first activates their Apple Card a unique number is generated and locked away within the Secure Element of the users iPhone which can be regenerated at any time manually. With every purchase the device number is required as well as a unique one-time security code, both of which are automatically inputted when using safari, but can be manually found if required for over the phone transactions. 
Its physical version for store purchases without Apple Pay is no different, the titanium card has no long card number, no expiry date, no signature and no CVV, all security information is stored within the Secure Element of the iPhone in order to prevent fraud. 
SEE MORE: 
However, with all these features in mind, Apple still has regular fraudulent activity protection measure in place, but its real time. For every purchase via Apple Pay the use of Face ID or Touch ID is require to further prevent fraud and a notification will be sent to the users iPhone to further confirm a purchase. Other notification users may receive is unusual activity i.e. large money purchases where the user will be given the option to confirm or report the fraudulent activity and will not be liable according to the tech giant. If fraudulent activity is reported or a user loses the card, the account can be frozen and a new one can be ordered from the Apple Wallet. 
Apple believe in their customers right to privacy which is why they have created a software for the Apple Card that generates summaries from the users iPhone as well as all data being held with Goldman Sachs who will "never share or sell your data to third parties for marketing or advertising."  
(Image: Apple)