Ant's halted IPO highlights its power in payments
By Evgenia Loginova, co-CEO, Radar Payments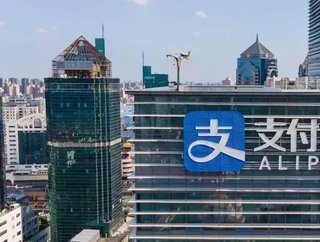 Evgenia Loginova, co-founder and co-CEO of Radar Payments, sheds light on what Ant Group's suspended IPO says about its impact on the payment sector...
With a history of regulatory confrontations with the Chinese government, it's clear that Ant's size is both a benefit to consumers as well as a potential concern.
If the right balance can be established between customer rights and competitive services, Ant's influence on the world stage – and one day IPO - will be welcomed by many - especially payments providers and other fintech players.   
Ant Financial's planned IPO would have had a profound impact on the global payment sector. If it had taken place, the public offering would have been the biggest in history, giving the mega-startup the cash to expand into other areas of Asia, and to compete with their local payment champions.
While the company deals with the regulatory issues that stopped its fundraising, we can take time to reflect on whether the region can really afford one giant, dominant payments player - or whether it should ever have one.
A company like Ant, which boasts over a billion users, can monopolise the industry, leading to unfair competition and data breaches. Regulatory measures need to be adopted and strengthened to ensure that customers are protected and getting the best services. Let's not stifle the other innovators out there and damage consumer rights. 
 Evgenia Loginova, co-founder and co-CEO, Radar Payments
 "Even with the IPO on hold, Ant's dominance is secured as well as its influence as a major fintech"
Volume or value
The world of payments has proven again and again that, to win, you usually need to play a volume game or a value game, where the customer is covered end-to-end with all services.  
As a nimble tech giant, Ant has done both. By branching out as a digital finance technology platform and licensing out its technology to financial services businesses, Ant can now provide loans, insurance and investment options on Alipay to entrepreneurs and consumers.  
With so much to offer, Alipay has attracted 1bn active users around the world, and over 80m merchants on its platform. Its influence on the world stage has also been welcomed by payments providers, as well as fintech players.   
The startup is already offering more opportunities for global fintechs and banks to partner and work together to deliver better services for customers. They include everyone from cross border payments firms to traditional financial firms and credit card companies. 
Ant is also investing heavily in leading fintech payment firms that are shaping the future of omnichannel purchasing, such as Klarna, which is a unicorn in its own right. Together, these two titans could transform the omnichannel experience in ways that put the customer experience first, and ensure that merchants have loyalty for their businesses, too.  
Ant has profoundly transformed the global payments space with Alipay, appealing to consumers by lowering costs and driving innovation at lightning speed. Even with the IPO on hold, Ant's dominance is secured as well as its influence as a major fintech. Its success highlights just how far the sector has come and the revolutionary role it continues to play in shaping the global financial sector.