Allied brings bitcoin wallet to banks and credit unions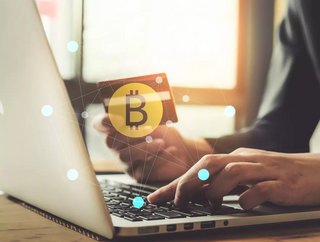 Allied Payment Network (Allied) has launched a bitcoin wallet app for banks and credit unions on Finastra's FusionStore
Allied Payment Network (Allied), an industry provider of emerging digital payments technologies to the financial services industries, and Finastra, a financial software company, has announced Allied Bitcoin Wallet, a new app to be launched on Finastra's FusionStore.
The service, created by Allied, in partnership with NYDIG, will enable financial institutions to offer their customers and members the ability to buy, sell and hold bitcoin via a compliant, secure, and turnkey platform. Allied is the first bill pay provider in the industry to embed this service into a payment platform and offer it to financial institutions.
"Allied's primary focus is to make it easier for financial institutions to provide value-based technology that differentiates them in the marketplace, attracts new depositors, retains through high engagement, and generates revenue," said Ralph Marcuccilli, Founder and CEO of Allied. "Providing access to bitcoin does just that and is a game-changer for many community institutions."
Increasing Bitcoin transactions 
Cryptocurrency adoption has developed quickly over the last twelve months, with El Salvador now accepting bitcoin as legal tender.
The 2021 Global Crypto Adoption Index found that worldwide adoption jumped over 880% with P2P platforms driving cryptocurrency usage in emerging markets. The data showed that growing transaction volume for centralised services and the increased growth of DeFi are driving cryptocurrency usage in the developed world and in countries that already had substantial adoption, while P2P platforms are driving new adoption in emerging markets. 
The Allied Bitcoin Wallet, which is built on Finastra's open developer platform, FusionFabric.cloud, will consolidate bitcoin transactions, digital payments and account balances into one easy-to-access location for enhanced financial management. The financial institution will not have to hold bitcoin on balance sheet or transact in bitcoin to offer this service. However, by giving their customers the ability to buy, sell and hold bitcoin, financial institutions can attract new accountholders, better serve existing ones and create a new source of potential non-interest income.
"Bitcoin adoption has increased dramatically over the past 10 years, and financial institutions need to be able to service their customers across currency classes," said Vincent Pugliese, SVP and General Manager, Platform, Finastra. "Finastra is excited to launch the first bitcoin wallet in its app store with Allied Payment Network. Through Finastra's FusionStore, financial institutions are able to access innovation and claim a leadership position regarding the latest banking trends and technologies."