Aiia launches Pay by Link to streamline transactions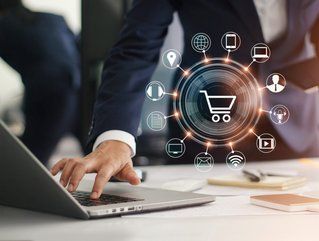 Digital payments leader Aiia has announced the launch of Pay-by-Link to create seamless transactions through a number of channels for B2B and B2C customers
The fintech digital payments and open banking leader Aiia has launched Pay by Link - a new, frictionless solution that enables customers to carry out transactions via email, pdf, sms, letter, or even in a social media chat.
According to reports, the new feature is looks set to disrupt multiple industries and launch new use cases for the payments industry, ranging from accounting, insurance, and telecom companies to social commerce, payment service providers, and utility companies.
Pay by Link frictionless transactions for businesses
Reports suggest that businesses can benefit from the seamless new solution, as Pay by link cuts out unnecessary payment steps by making a simple link that enables customers to pay instantly in any given context.
The new feature is already live in partnership with the leading Nordic accounting software provider, Visma Dinero. The company is Dinero streamlining invoice payments for its estimated 77,000 small and medium-sized entrepreneurs. Visma Dinero is also combining the solution with account information that makes it possible to automatically reconcile invoices instantly.
How Pay by Link works
In a statement issued by Aiia on the new payments innovation, the fintech said the technology was based on open banking payments. "Pay by link is set to payment barriers, while providing the most cost-efficient payment method in any use case. It's an easy and straightforward payment experience for both businesses and payers," the statement said.
According to Aiia, companies using the service can provide the payment with the necessary invoice information. Once completed, Aiia checks all vital information is visible on both the sender and the receiver account. Then automatic reconciliation is empowered for the customer.
In a recent blog post on Aiia's website, the company said, "Any business has the ability to issue a payment link for an invoice through any customer-facing channel such as SMS, e-mail or even a physical letter."
Aiia said the process means there is a higher chance of companies getting get paid faster and more efficiently than via other processes.
Speaking about the new payment feature, Aiia CEO and Co-founder, Rune Mai, said, "We're in the process of transforming the entire way of paying bills. With a simple link, we make it effortlessly easy and secure to pay a bill on the go with a bank account without having to enter or remember payment details."
Mai continued, "With Pay by link, we give businesses the opportunity to accept and receive payments anywhere and reduce friction in the entire payment flow. The new feature is bridging the opportunity gap between open banking payments and a wide range of businesses."