Acceleration towards cashless - Safeguarding the vulnerable
By Brad Hyett, CEO of phos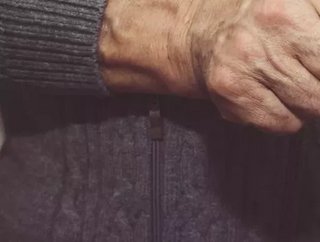 As the UK quickly moves towards being a cashless society, we must safeguard the most vulnerable members of society to ensure they do not get left behind...
The transition to cashless has been a long time coming, but the pandemic has accelerated the shift.
As such, vulnerable members of our society must be safeguarded as we move towards a cash-free way of life. It's imperative that we don't leave sections of our society behind. 
With a of all UK smartphone users predicted to make in-store payments using a mobile phone by 2023, the finance industry must step up to the challenge of ensuring that financial inclusion, security, and education, amongst other issues, are at the forefront of this transition.
Impact on the low income
A cashless society comes with many benefits. Businesses can eliminate the hidden costs of cash and the risk of theft. Customers benefit from the convenience of making quick and secure payments using a mobile device. And in a post-pandemic world, contactless payments ensure that people don't have to handle cash which can increase the transmission of bacteria and viruses. 
However, of low-income earners don't use digital banking applications. And low-income workers tend to prefer making cash payments as it allows them greater control and visibility over their transactions. As cash gets replaced with mobile payments, banks and fintechs must address the factors contributing to this digital banking deficit among poorer communities.
One such factor is access to technology that many of us take for granted. For instance, the affordability of smartphones has increased significantly over the last decade and it's estimated now own one. The humble mobile device has been a great driver of financial inclusion, but the poorest in our society remain cut off and unable to participate in a cashless world. 
While a small percentage of the population, this group is no less important. The costs associated with a smartphone are not limited to the device itself, but extend to the ongoing data charges that people must pay to effectively use these devices. Accessibility to mobile technology for all is a vital component for a responsible drive towards cashless. A holistic approach to addressing the issues must be taken. Technology providers, then, must offer easy-to-use, affordable cashless solutions, which benefit both merchants and customers. 
Protecting the homeless
This disparity is even more concerning among the homeless population, which often rely on cash donations. People sleeping rough on the streets are not able to set up a bank account as they don't have a permanent address. So, the tech community must ensure that, as the UK becomes less reliant on cash, we provide alternative ways to give to those less fortunate in society. We've already seen QR code systems introduced to enable contactless donations from a mobile device and this technology could unlock further applications in the future.
The importance of digital literacy
Digital literacy is key to preventing older demographics from being forgotten. According to Accenture, nearly three-quarters () of people over the age of 55 do not use mobile banking apps. They're also less likely to engage in online banking. 
As Britain becomes less dependent on cash, it's important that we educate the elderly in our society on how to use technology to facilitate payments and other banking activities.
Likewise, we must teach them about online safety. This group is most at risk of online financial scams and fraud. Therefore literacy around safe online banking is essential. Challenger banks and payment providers must have tools available to educate the less digitally-savvy and to bring them along on this digital revolution.
The future is cashless
The way we pay for goods and services is primarily going to be digital in the very near future. Countries such as Sweden are far ahead in this digital transformation thanks to support from both the public and private sectors. 
of transactions will be made using cash and the digital payments revolution isn't slowing down anytime soon. The concerns that poorer and elderly members of our society have are real and should be taken seriously by the banking and fintech industry. The key is innovation, affordability, education, and ease of use. We must ensure that these elements are embedded in the solutions and services we provide. The tech community is constantly innovating and I'm hopeful that we'll develop solutions to some of the issues that could affect the most vulnerable in our society.