VGS and Quo to discuss integrating compliance with fintech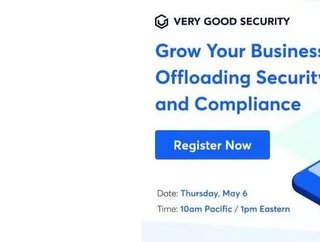 In a forthcoming live webinar exclusive with FinTech Magazine, VGS and Quo will explore the difficulty surrounding compliance's integration with finte...
Taking place on 6 May at 10am PT/1pm ET, the event will feature 's (VGS) VP of Business Development & Strategy, Peter Berg, as well as guest speaker Tucker Haas from .
The session's title - 'Grow your business by offloading security and compliance' - provides an indication of compliance's value in modern finance. Indeed, in the wake of the pandemic's acceleration of digital transformation, the rapid adoption of digital tech across the business spectrum has made it one of the most important industry trends of recent times.
While fintechs might previously have avoided the issue by stating "," the regulatory line between them and incumbents is becoming gradually less defined, and companies must be prepared.
Furthermore, the need for greater security can be observed among FSIs generally as well as more tech/software-focused players, particularly in the shift towards embracing flexi-working.
As technology continues to evolve faster than the regulatory frameworks designed to ensure compliance, companies will need to seek out partnerships with security experts to keep their business protected in the long-term.
VGS and Quo will discuss the pain points of implementing compliance in fintech app development, how to defend data and reassure customers about its protection, dispense practical advice for fintechs just getting started, and share exciting innovations in the sector.