Nuggets selected by Accenture for FinTech Innovation Lab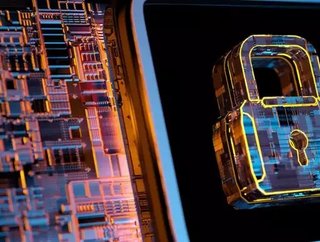 Digital ID and payments platform, Nuggets, will further develop its secure features as a result of the programme...
The decentralised, self-sovereign ID and digital payments platform, Nuggets, will take part in Accenture's FinTech Innovation Lab accelerator programme.
Nuggets, which stores personal information and payments data through blockchain technology, has been successful in freeing companies from the burden of digital security. The startup, which was founded in 2016, provides organisations with a secure digital process that identifies employees while hosting its platform through Blockchain technology. This helps users maintain control of their data. Demand for the service has increased significantly over the past 12 months and Nuggets looks set to scale the business.
The news follows on from the company's announcement at the end of January 2021, that it was joining the . The Alliance consists of public and private sector organisations that share a common commitment to ID for all.
The decision to include Nuggets in the Accenture programme will see the fintech company enhance its current features and develop new ones over the next few months.
Cybersecurity and Nuggets
With the global digital transformation following the pandemic, the identification process has become a primary concern for millions of companies worldwide. Breaches are becoming increasingly commonplace and added layers of security, such as contactless interfacing and biometric authentication is in demand.
The technology has also had to evolve to encompass the ID of people wearing protective clothing, such as face masks and visors. Facial recognition and thermal screening techniques, applied to mobile apps, are all on track as part of a new normal following the catastrophic changes wrought by COVID-19.
Accenture's FinTech Lab
Accenture's London-based Innovation Lab is well known for boosting opportunities for fintech startups. The course is in demand, with 450 companies applying for a place on the latest round. The current programme is helping 20 startups hone their offerings - and won't conclude until the last week of March 2021.
Startups benefit from the expertise of executives of 40 UK companies. The current cohort includes several prominent organisations with specific interests in secure digital ID, such as NatWest, Lloyds, HSBC, and JP Morgan. The move will also help Nuggets establish useful contacts and connections with some decision-makers to help enhance the profile of their technology.
, Co-Founder and COO of Nuggets, explained, "Being accepted into the programme is a tremendous opportunity that will enable us to showcase our technology to every bank and financial institution who are all looking for a fast, safe path to innovation, especially when it comes to privacy," 
FinTech Innovation Lab Programme Director with Accenture UK, added, "If there's anything we've learnt from such a challenging time, it's that there's never been a greater need for purposeful organisations to make a difference at speed. With a customer-first outlook and innovative capabilities, FinTechs may hold the key to quickly helping society on its road to recovery, making them valuable partners in the industry."