More than £355m lost to bank transfer scams in H1 of 2021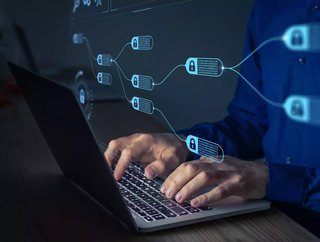 UK Finance has released its latest fraud report, showing the scale of fraud taking place and how criminals have shifted their focus
While the pandemic has seen falls in some types of fraud, others have soared as criminals continue to adapt the methods used to try and trick consumers into handing over account details or personal information that can be used to defraud them of their funds. 
Criminals stole £754 million through bank frauds in the first half of this year, up 30% on the same period in 2020, UK Finance said in a report.
Fraud losses are also being driven up by the theft of customers' personal and financial data, which often occurs as a result of data breaches in third parties and industries outside the financial sector. Criminals also steal data by intercepting mail or inserting malware on customers' devices. This data is then used by criminals to carry out direct fraud, for example, by applying for a credit card in the victim's name or buying goods or services online using the stolen data. 
Increase in losses due to fraudulent transactions
UK Finance found that losses due to unauthorised transactions on cards, cheques and remote banking increased to £398.6 million in the first half of this year, up 7% on the previous year. The number of recorded cases of unauthorised fraudulent transactions rose by 8% to 1.49 million.
There was a fall of 14% in the value of prevented fraud in H1 2021, with banks stopping £736.1 million of attempted unauthorised fraudulent transactions. This equates to the industry preventing £6.49 in every £10 of attempted fraud. Research indicates that customers are fully refunded in more than 98% of unauthorised fraud cases.
Losses to authorised push payments (APP)  fraud topped card fraud for the first time in H1 2021, according to new figures from UK Finance. It recorded a 71% increase in APP fraud during the first half of 2021, with APP fraud losses in the first half standing at £355.3 million, compared to £261.7 million in losses from card crime.
Protecting victims of fraud 
Campaign groups are calling on the Payment Systems Regulator to ensure banks do more to protect victims and provide them with fair reimbursement.
UK Finance is calling on the Government to step in with a co-ordinated plan using the recently passed Online Safety Bil, to address the issue, which it describes as a "national security threat".
"Our latest figures show the sheer scale of fraud taking place in the UK and highlight clearly the need for coordinated action to address this threat. The banking and finance industry invests billions in advanced systems to try and stop fraud happening in the first place, but criminals are exploiting weaknesses outside of banks' control to trick customers into making payments directly to them," commented Katy Worobec, Managing Director of Economic Crime at UK Finance.