Merchants report rise in friendly fraud from mobile payments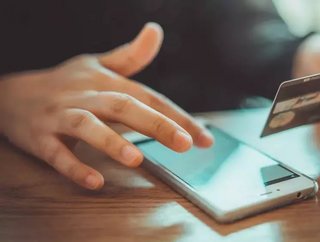 Fraud detection specialist Ravelin's new survey has found that mobile payment platforms are creating a higher incidence of 'friendly fraud...
Fraud detection specialist Ravelin's has found that mobile payment platforms are creating a higher incidence of 'friendly fraud'.
Defined as an instance where the customer makes a purchase using a credit card and then petitions their bank for a chargeback instead of a merchant-issued refund. In these situations, merchants are held accountable despite any measures taken to verify the transaction.
With regular credit cards, Ravelin states that merchants generally challenge 37% of chargebacks and achieve a successful outcome 56% of the time. However, the rise of digital wallets like and has significantly muddied the waters.
In fact, the 'Fraud & Payments Survey 2020', which used a representative sample of 1,000 fraud and payments professionals, found that 5% of chargeback instances originating from the aforementioned digital wallets resulted in a positive outcome for merchants. 
Fraud: On the rise
Although the biometrics currently being employed by Google, Apple and other payment platforms hold significant security value for consumers, they also appear to be skewing bank decision making.
"Thanks to COVID-19 and contactless delivery for products, friendly fraud has been on the rise for the past few months, and Google and Apple Pay's biometric security features don't stop friendly fraud. It's costing merchants a huge wad of cash at a time when profit margins have become wafer thin," explains Mairtin O'Riada, Co-Founder and CIO at Ravelin.
"The key to fighting this issue is to keep a closer eye on your own payment data. If you can track payment method types, the issuer country, loyalty scheme points and BIN ranges, you can begin to start to challenge chargebacks with more confidence and success."
Improving digital wallets
The impending ubiquity of digital wallets has, for , become almost an inevitability. From P2P payments and bills to groceries, e-commerce, cryptocurrencies and more, there is seemingly no limit to how far this technology could integrate with our daily lives. 
Therefore, it behoves companies and banks to work towards resolutions that overcome a frictional consumer-merchant dynamic.
"I predict that the use of digital wallets will continue to grow steadily in the next decade, and one reason for that relates to bill pay," commented Michael Kaplan, Chief Revenue Officer and General Manager at.
"Some people already pay for groceries or shop online with their Google or Apple Pay accounts. It's a bit of a novelty and relatively convenient, but it's when consumers start paying bills through the digital wallet that they will fully appreciate it for the enormous ease and time savings it gives them."