Managing General Agency Azur: The Fourth Age of Insurance is coming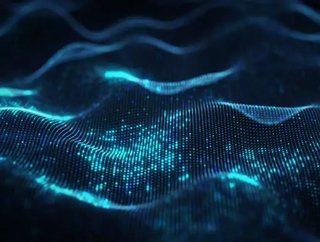 Graham Elliott is theCEO of Azur,a Managing Digital Agent that develops innovative insurtech products. Here he shares with FinTech his thoughts on how t...
Graham Elliott is the CEO of Azur, a Managing Digital Agent that develops innovative insurtech products. Here he shares with FinTech his thoughts on how the insurance industry is changing:
In recent years, one of the most important questions insurers have had to ask themselves is whether their customers care about communicating with man or machine when securing an insurance quote. The answer has become clearer recently, with surveys finding that, given the choice, the majority of people would prefer to make their claim online, rather than speak to someone. Findings like these are beginning to remove a big barrier towards digital disruption in the insurance industry.

However, traditional insurers remain split over whether to embrace insurtech or not. While 96% of insurers in a survey last year for retail financial services association Efma were open to collaborating with insurtech firms, a third of insurers said they were doubtful that insurtech had much to contribute.

Despite this, there were a record-breaking number of insurance technology investments made in 2018, with an unprecedented level of interest shown by traditional insurers. This all points to an industry still in conflict with itself over the extent to which new technology should be embraced.

Trapped in the past

Regardless of the insurtech debate, traditional insurance businesses' core systems remain largely dependent on outdated, inflexible legacy systems. Meanwhile, the established software vendors who have provided these systems for decades have tied down insurers to license-based, heavily coded and inadequate systems, all while earning tens of millions of pounds.

The profits being earned have given these vendors little incentive to change, and their influence means that even if younger generations working in insurance businesses see the potential of new technology, their ability to adopt it is limited. Any shift away from this model will need to come from the vendors, who have every reason to not to embrace it and carry on in the same fashion.

Another challenge insurers face when looking at adopting insurtech is the fundamental fear of change. The traditional software vendors are quick to point out that moving systems can be very risky. Despite the inefficiencies of existing systems, insurers know what they are.

For an insurer, embracing new technology would be taking a step into the unknown, and potentially running the risk of a whole new set of problems. So, while other industries like retail, music, and film have been able to see real digital transformation, the conservative and often inflexible approach of the biggest software vendors has slowed the pace of change in the insurance market.

The fourth dawn

Make no mistake though; this sector is changing. We are now entering the fourth age of insurance. The first age was defined by capital and big margins, with Lloyd's crowned as the leader until cheap money from international quantitative easing and new sources of capital for alternative risk transfer changed that.

This led to the second age and the domination by distribution, with brokers bolstered by increased commissions, profit shares, pay-to-play deals, data sales, reinsurance structures, and broker-owned MGAs. Clients also benefited as wealth was redistributed from the risk bearers.

Distribution remains incredibly strong to this day and is still a force when it comes to economics but we could see this superseded by product to usher in the third age of insurance in the not too distant future. This would see digital, personalised product come to the fore, enabled by technology, rather than the one-size-fits all products currently offered by the industry.

Soon after, the fourth age will be upon us, with technology continuing to drive the change of putting clients firmly in charge, marking the arrival of Insurance as a Service. Instant access and pay-as-you-go cover for things like travel and motor insurance have already been introduced, but we will start to see subscription-based insurance cover as well, along with the integration of smart devices, portable, wearable and in the home. These will identify problems and suggest insurance solutions, which can be seamlessly agreed and arranged through people's phones.

If legacy systems cannot provide a decent customer experience offering Insurance as a Product, how likely is it that they will be able cope with providing Insurance as a Service, or even compete with new insurtech firms that can?

Here comes the cloud

Much of the innovation for insurers to date has been at the front-end, essentially papering over the cracks that were opening behind the scenes. To achieve real digital transformation, existing, core systems will need to be improved in order to better access, analyse and enrich the data in real time, and create a faster and more efficient user experience.

Cloud-based, configurable software can answer these needs and provide insurers with a solution to tackle their outdated legacy systems. Cloud-based solutions are inherently accessible, connect to customers easily, and are cost effective to roll out across organisations. Meanwhile, adopting a component-based configuration, rather than coding, means that businesses can get the functionality they need, make changes rapidly, and evolve the business over time, one component at a time.

Being able to identify the required changes early on and act on them means that improvements can be made in a manageable time frame. The longer insurance businesses delay starting this process, however, the greater the risk that they will leave it too late.