Insurtech firm INSTANDA raises $19.5mn for global expansion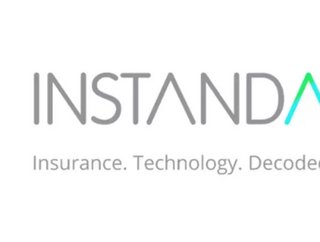 The series A funding round will see UK-based insurtech INSTANDA through the next phase of its global expansion. INSTANDA, a leading customer and policy...
The series A funding round will see UK-based insurtech INSTANDA through the next phase of its global expansion.
INSTANDA, a leading customer and policy management platform for the insurance industry has announced the completion of its Series A funding round. This round was led by Assembly Capital Partners. INSTANDA already operates across 12 countries, with 50 clients across the insurance lines. 
Headquartered in the UK, the firm has offices in the USA, Chile, Japan and Australia. This investment round will support its international expansion into the United States, Europe, Asia and Latin America.
[image: Tim Hardcastle] 
Tim Hardcastle, INSTANDA founder and CEO, said: "The insurance industry has come a long way since the coffee houses of the 17th century, but many insurers are still relying on IT systems that belong in the history books. INSTANDA was born out of a belief that technology should promote innovation, not hinder it. We experienced first-hand how the industry was being held back by monolithic, third-party IT systems that add layers of complexity, cost and confusion, and we wanted to change that."
"Customers increasingly expect more personalised experiences, and with INSTANDA insurers are better equipped to respond to these changing demands. As the industry's first no code platform to cover all lines of insurance, we're putting power back into the hands of product and business development teams and offering a seamless pathway towards digital transformation whether via new products or migrating existing books. Today's fundraising announcement is an important milestone that will help us bring better insurance to more people and businesses around the world."
Who is INSTANDA?
Founded in 2012, INSTANDA seeks to provide self-configurable, agile and cost effective insurance solutions to leading progressive carriers, MGA's and brokers in North and South America, UK, Europe and Australia. 
Michael Baptista of Assembly Capital Partners is an early investor in the company and also sits on the Board, he added: "INSTANDA - unlike most Insurtech in the media - is a genuine innovator. The founding team identified a challenging but huge opportunity, has delivered and can now focus on scaling. INSTANDA frees insurers from inflexible legacy tech and from high-risk, high-cost, multi-year change programmes. Its no-code platform liberates insurers. It gives them the agility to price risk in ways that meet client needs in a changing world."
He continues: "INSTANDA addresses a significant part of the value chain with astonishing metrics.  Across both P&C and Life and Health in multiple countries, INSTANDA is one of the most promising insurtech businesses on the market."
SEE MORE: 
Did you know? According to Brown & Joseph, the very first insurance contract was signed in 1347 in Genoa, Italy.
For more information on all topics for FinTech, please take a look at the latest edition of FinTech Magazine.
Follow us on LinkedIn and Twitter.