Hyland: Digital transformation of the insurance industry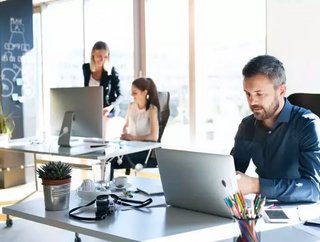 Hyland Software speaks with FinTech Magazine about driving operational efficiency in the insurance industry through its host of digital transformation s...
Hyland Software speaks with FinTech Magazine about driving operational efficiency in the insurance industry through its host of digital transformation solutions.
A major component of digital transformation is the migration from paper-driven back end operations to digital, accessible, and often cloud-based solutions that can not only store the deluge of data but also present it in a digestible and readily available format. The technology that enables this administrative disruption remains in the ascendancy, and Hyland Software's OnBase platform is one of the market leaders in this innovative space. Former Global Director for Insurance at Hyland, Ruth Fisk, spoke with FinTech Magazine about the shift from paper to data, how OnBase facilitates the digital transformation of insurance firms with a traditional reliance on manual data processing, and the culture shift surrounding the success of these burgeoning solutions.
Hyland operates through six verticals: insurance, financial services, government, higher education, healthcare, and a sixth category that serves as a catch-all for everything else. Its suite of digital transformation solutions, including OnBase, cloud-based sharing platform ShareBase, intelligent capture solution Brainware and many more, have had demonstrably positive impacts on operational efficiency and productivity in the insurance firms that have deployed it. "Typically, when you deploy the OnBase solution, most insurance companies see a minimum of 30 to 35% increase in productivity," Fisk says. "The greatest area we contribute to is in increasing capacity, helping companies with their growth strategy. For example, Matsui were able to increase their capacity by 600% just six weeks after deploying OnBase, so they can write 600% more business with the exact same headcount." Hyland's solutions achieve this in a range of ways.
SEE ALSO: 
In the insurance industry, the data is both gargantuan in scope and highly complex in terms of the formats in which it is presented. Whether it be formal documentation, notes on napkins or handwritten forms, the information is essential to the accurate operations of an insurance company and has traditionally required significant manual labour to record and present the data effectively. OnBase, Hyland's single enterprise information platform capable of content, process and case management, incorporates artificial intelligence (AI) and machine learning technologies to read, extract, and store relevant information from an extremely wide range of media formats. The intelligent capture platform that makes this possible, Brainware, also boasts the flexibility of being able to learn new formats and distinguish them from others. "It's probably the first time that technology's been advanced enough to conduct that intelligent capture," Fisk says. "To be able to have the ability to automate some of the capture information in insurance is extremely difficult. You could have medical invoices coming in from bodily injury claims, but you could have 50,000 variations of them. The technology had never been in place to automate this capture of content because it was so unstructured in insurance, there's just too many variations or too many types of documents." With the capabilities of Brainware, this challenge is becoming increasingly relegated to history. The technology is capable of reacting to a format it doesn't recognise in such a way that it can effectively teach itself against its pre-existing knowledge. "Brainware doesn't need to be programmed to understand those 90,000 variations, but it can contextually see this is a medical invoice," she adds.
In the insurance industry, management of information is the crux of a firm's operations at practically every level, and Hyland's clients have been exceptionally receptive to the enhanced operations that it facilitates. In addition, an insurance claim's information stems from myriad sources and formats, and this presents a challenge not only of organisation but also of presentation. Not content with its laudable capture and organisation features, OnBase rises to the challenge of content delivery as well. "OnBase is oftentimes seen as a mission critical application because it's so important to be able to organise that information, and what OnBase can do very well is deliver information contextually," says Fisk. "So, if I am in a claims situation and I want to see all the things related to the damage to your vehicle, and maybe you were also injured in the accident and maybe I want to see everything related to the bodily injury claim, OnBase can contextually deliver that information dynamically so that it's already organised in a way that makes sense to the end user. They can be more productive and they can be more effective at what they do." OnBase's ability to display content dynamically, bringing up all the relevant information to the right person at the right time, drives operational efficiency in itself. The platform, not limited to print data, is compatible with a host of advanced media such as videos, medical scans, dash cam footage, and more.
The traditionally manual endeavour of claims processing has also undergone digital transformation through OnBase's autonomous capabilities. For example, a medical claim is made by an insurance customer. Brainware extracts line data information from evidence provided by the customer, and the platform ascertains what each document is, whom it belongs to, and then validates the information against a firm's core system. Details of the claim, such as additional services used such as physiotherapy, or anesthesiology and surgery, are validated by the system and the workflow engine clarifies policy validity. Should everything check out, OnBase will trigger payment for the claim, potentially handling the entire process without necessitating human input. "This is the first time in the industry that I've seen some really good innovation that allows you to conduct straight-through processing," reflects Fisk. "The invoice comes in, you get it scanned intelligently by Brainware, it determines what it is, extracts the information, the workflow engine reviews it against a particular item that's set up in the core system, and if it matches within a certain threshold then it's automatically going to trigger that payment. This is innovation that the insurance industry has never seen before, because now all of the technologies are starting to align."
Within the industry, this digital transformation of business processes is generating a cultural shift alongside the marked boosts in operational efficiencies. "Very profitable companies would just hire more people to solve a business problem. You would see these huge insurance companies throughout the world that had thousands and thousands of employees because they had to be able to do a certain amount of manual work to support the business," she says. The streamlining and cost reductions that run in tandem with this minimisation of manual processing is met with a shift in the staff an insurance firm needs. The restructured processing gives rise to a host of knowledge-based roles whereby staff are required to apply their experience, understanding and risk assessment skills when necessary. The result of this digital transformation's optimisation of business processes and reorganisation of employee structures ultimately benefits an insurance firm's customers. The translation of minimised business costs into cheaper premiums for customers is met with a vastly improved service and customer satisfaction, with faster turnaround times, fewer complications, and a smoothness of proceedings for claimants. "Everybody wants the Amazon experience," Fisk says, and Hyland's platforms are going a long way towards helping firms make this dream a reality.