How to choose the best crypto-friendly bank for business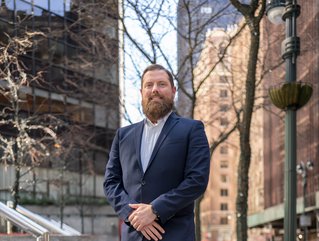 Daniel Devine, SVP, Digital Asset Product Development at Customers Bank, advises how businesses can select the ideal bank for cryptocurrency transactions
The global market appetite for cryptocurrencies continues to grow around the world. Triple A, a cryptocurrency payment company, reported in 2021, that India had the highest number of cryptocurrency owners surpassing more than 100 million individuals, while Ukraine had the highest percentage of owners based on population, representing 12.73%.
With more than 300 million cryptocurrency users worldwide and a host of other digital assets used in investments, payments, and transactional purposes, institutions must carefully conduct their due diligence to identify banking institutions that can support their operations. This goes beyond evaluating and determining which of a select group of banks can support current operations and should include evaluating available technology and personal service to support scalability and agility to meet future demands.
With experience derived from working with approximately 100 of the leading cryptocurrency and digital asset institutions – spanning exchanges, custodians, integrators, miners, institutional finance corporations, and other digital asset organizations – Customers Bank realises institutions need to consider the following main pillars when evaluating a cryptocurrency or digital asset real-time payment platform:
Speed of settlement
Cross border payments
Ease of access to reporting
Strength of on and off ramps for fiat currency
These common pillars have become table stakes across the industry, but not all banks are able to deliver the same speed, scale or superior customer experiences as Customers Bank. The digital asset banking team understands the priority is being able to move money overseas and across borders with fast settlement and efficient reporting.
The bank's instant payment platform using its branded Customers Bank Instant Token (CBITTM) features a crisp, easy-to-use solution providing straight-through processing, same-day settlements, and strong on and off ramps to fiat currency that larger financial institutions cannot guarantee. If a client needs to send money cross-border, the bank can facilitate that today.
As a leading digital and fintech-forward bank, the digital asset banking team provides Customers Bank's signature single-point-of-contact model to clients backed by best-in-class technological capabilities. The team provides one-on-one service to listen to and understand the issues experienced elsewhere, discover opportunities to provide better service, and offer a direct connection to the service team to solve previous shortcomings.
With a larger dedicated digital asset banking team, Customers Bank provides personalized service to clients while maintaining operational flexibility to serve new clients. Clients know the team understands what they are seeking and that they will not be viewed or treated like just another account lumped in a mix of similar businesses.
About the author: Daniel Devine is the SVP of Digital Asset Product Development at Customers Bank - a fintech committed to providing the best services for businesses transacting in cryptocurrency.