How does crypto firm Circle unlock growth for businesses?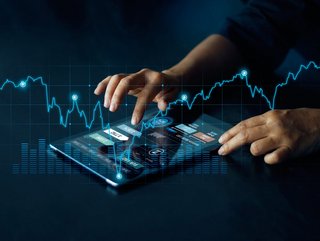 After being valued at US$9bn under new deal terms with Concord Acquisition Corp, we take a look at global financial technology firm Circle
Founded in 2013, Circle is a global financial technology firm that enables businesses of all sizes to harness the power of digital currencies and public blockchains for payments, commerce and financial applications worldwide.
On a mission to raise global economic prosperity through the frictionless exchange of financial value, Circle is the issuer of USD Coin (USDC), one of the fastest-growing dollar digital currencies powering always-on internet-native commerce and payments.
Today, Circle's transactional services, business accounts, and platform APIs are giving rise to a new generation of financial services and commerce applications that hold the promise of raising global economic prosperity for all through the frictionless exchange of financial value.
Building an inclusive financial ecosystem
The company has recently announced that it has terminated its existing business combination and agreed to new transaction terms with Concord Acquisition Corp, a publicly traded special purpose acquisition company
"We continue to believe that Circle is one of the most interesting, innovative and exciting companies in the evolution of global finance and we believe it will have an historic impact on the global economic system," said Bob Diamond, Chairman of Concord Acquisition Corp and CEO of Atlas Merchant Capital. "Circle's rapid growth and world-class leadership are underscored by a regulatory-first mindset fixed on building trust and transparency in global markets. We believe our new deal is attractive because it preserves the ability of Concord's public stakeholders to participate in a transaction with this great company."
The new agreement sets Circle's enterprise value at US$9bn, increased from the US$4.5bn originally announced in July 2021. USDC's circulation has more than doubled since the original deal was announced, reaching US$52.5bn as of February 16, 2022.
"Circle has made massive strides toward transforming the global economic system through the power of digital currencies and the open internet," said Jeremy Allaire, Circle's co-founder and CEO. "Being a public company will further strengthen trust and confidence in Circle and is a critical milestone as we continue our mission to build a more inclusive financial ecosystem. Making this journey with Concord under our new agreement is a strategic accelerator."