How Coincover aims to make cryptocurrency safer to use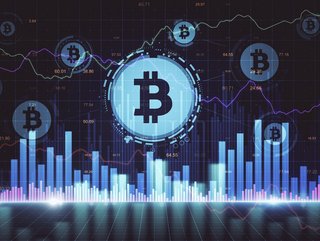 Coincover has launched new protection technology for personal cryptocurrency wallets, which aims to make cryptocurrency safer to hold and use
On a mission to bring the safety and confidence that will enable cryptocurrency to reach its full potential as the global financial standard, Coincover has announced that it has made its market-leading crypto protection technology available to individual crypto wallet holders.
Coincover's preventative technology is backed by an insurance policy placed with certain Underwriters at Lloyd's of London. With this new offer, Coincover is making it safer for existing and new individual crypto investors to enter the digital currency marketplace.
Cryptocurrency companies, such as exchanges, custodians and wallet providers, can embed Coincover's platform into their offering to provide customers with the peace of mind that their funds are protected. The plug-and-play platform supports over 200 different cryptocurrencies and has been created by specialists across government, military and law enforcement.
Protecting, securing and recovering digital assets
According to a report from blockchain research firm Chainalysis, crypto crime accounted for a record-setting US$14bn worth of blockchain transactions in 2021. The value of illicit transactions in 2021 was nearly double 2020′s figure of US$7.8bn in criminal blockchain activity.
Coincover's Personal Cryptocurrency Protection is a set of technologies that protect, secure and recover digital assets. Their proprietary Hack Checker technology identifies suspicious activity, which includes unauthorised transactions across digital wallets and analyses customer transactions to protect cryptocurrency users. The Seed Phrase Vault solution ensures individuals can recover access to funds in case of disaster, business failure, or loss of access.
"Today, the biggest barrier to the widespread adoption of cryptocurrencies is a lack of adequate protection. This barrier has slowed the adoption of digital currencies, and is something we are addressing at Coincover," said David Janczewski, CEO at Coincover. "Coincover's Personal Cryptocurrency Protection will provide peace of mind for our customers and enable many more individuals to enter the market. Our mission is to make cryptocurrency safe for everyone to hold and use. Without a way to protect cryptocurrency assets and their investors, the market will not reach its full potential."
Coincover is growing rapidly with over 120 clients spanning the entire cryptocurrency ecosystem, from the top wallet providers and exchanges to individual crypto investors across the globe. The company has expanded from approximately 12 employees to nearly 50 employees in only six months.