Fireblocks acquires crypto payments platform First Digital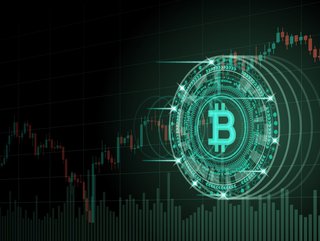 Fireblocks, which raised US$550mn at a US$8bn valuation last month, is acquiring First Digital, a stablecoin and digital asset payments technology platform
Fireblocks, a blockchain security service provider, has acquired stablecoin and digital asset payments technology platform First Digital.
This new acquisition will help support and grow Fireblocks' payments offering by allowing payment service providers (PSPs) and acquirers to accept payments and make payouts in digital currencies.
According to research from Mastercard, 40% of consumers in the Americas, Asia-Pacific region, the Middle East, and Africa plan to use digital assets to make purchases over the next year. 93% of survey respondents are also considering using a cutting-edge method of transaction settlement for crypto payments.
Expanding payment offerings
By embedding First Digital into the Fireblocks tech stack, the company will be broadening its support for B2C, B2B, cross-border, and other forms of payment via USDC, Celo, and other stablecoins and cryptocurrencies as early as Spring 2022. The acquisition of First Digital will also expand its payments offering, creating a suite of tools that integrates digital asset treasury operations with day-to-day financial activities.
"We're thrilled to welcome First Digital to the Fireblocks family as we accelerate our expansion plans to help every business become a crypto business. We're pushing 'fast forward' to give PSPs the suite of tools they need to begin accepting crypto payments," said Michael Shaulov CEO and Co-Founder.
Founded in 2017, First Digital has been a leader in providing API-based stablecoin payment solutions. Through First Digital, merchants who work with supported PSPs can simply add an option to accept crypto payments, and the funds are settled in either local currency or crypto.
The First Digital engineering team will be joining Fireblocks' engineering staff, and as part of the integration, Ran Goldi, the CEO of First Digital, has also been appointed Vice President of Payments at Fireblocks.
Growth of cryptocurrencies in 2022
Fireblocks recently completed a US$550mn Series E funding round at a valuation of US$8bn, which according to the company makes Fireblocks the highest-valued digital asset infrastructure provider in the world.
"The adoption of cryptocurrencies across the financial and commercial sectors is going to accelerate in 2022, and Fireblocks' mission is to be a strategic partner for these new market entrants," said Shaulov.