FinTech profile: Remitly - making money transfers smart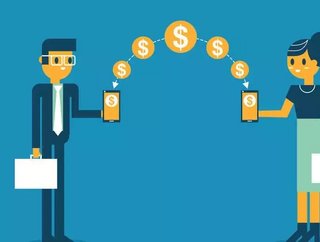 Remitly uses innovative technology to let people send money securely and quickly worldwide Remitly is inspired by its customers. The company offers an...
Remitly uses innovative technology to let people send money securely and quickly worldwide
Remitly is inspired by its customers. 
The company offers an international money transfer service that helps immigrants worldwide who have made the sacrifice to leave their families and country behind to work elsewhere.
Remitly lets these individuals choose how and when they send their hard-earned money back to those family members abroad. 
That money, says the company, helps to "take care of those they love and provide them with upward mobility, improving their quality of life". 
This sits perfectly with Remitly's core vision: to impact lives across continents. 
his vision is driven by a culture that is both human-centric and driven by technology. For example, Remitly places the customer at the heart of its operations and always acts with integrity and a desire to prioritise affirmative action. 
The company is also driven by data - by measuring and analysing data in the most effective way it can, Remitly use qualitative and quantitative insights to make better informed decisions. 
SEE MORE:
Remitly: how you want to send
With Remitly, users can choose how they wish to send money either by express means - money arrives within minutes of the transfer for a small fee, or economy - a low-fee method that sees money arrive within three business days. 
Methods of receiving include: 
Bank deposit - money is sent directly to a bank account within minutes

Cash pickup - an instant cash collection available from thousands of locations

Mobile money - money is sent instantly to a mobile money account

Home delivery - money can be delivered directly to the recipient's home (this typically takes one to two days)
Remtily's service is optimised for mobile use through the company's dedicated app. It means users  have access to all the company's features, regardless of location. 
Through the Remitly app, money can be sent with a few simple steps. For example, users define the amount of money they wish to send and the recipient. 
Once this is complete, and after entering several personal details, the sender only has to confirm the transfer and the money is sent accordingly. 
Find out more about how Remitly works here.