Crypto platform FalconX valued at US$8bn after new funding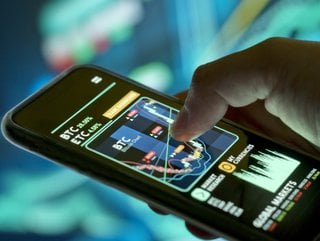 FalconX becomes the latest cryptocurrency firm to secure millions of dollars in fresh funding despite the volatile cryptocurrency markets
Crypto platform FalconX has raised US$150mn in a Series D funding round that has more than doubled its valuation in under a year.
The California-based company is now valued at US$8bn, up from US$3.75bn following its $210 million Series C raise in August 2021. The round was led by GIC and B Capital, with participation from Thoma Bravo, Wellington Management, Adams Street Partners and Tiger Global Management.
"FalconX is one of the very few crypto prime brokerages who do not take on market risk, so we're not in conflict with our clients and their trading strategies. In light of recent market conditions, this is extremely valuable to our clients who demand a reliable market infrastructure provider. This investment is a validation of our client-first focus, the health and strength of the crypto industry, and the move towards digital asset transformation," said Raghu Yarlagadda, CEO and Founder of FalconX.
Enabling new markets and products for customers
FalconX is a digital asset platform that allows institutions to access and manage all of their crypto strategies through a single interface. The company's crypto-as-a-service offering powers leading banks, fintech institutions and investment applications to easily add crypto to their product offerings with a goal of enabling the next billion users to enter the crypto space.
In Q1 2022, FalconX had the strongest quarter of customer onboarding in the company's history, despite the changing public and private markets. This new funding comes as FalconX plans to increase its workforce by 30% in the coming months, adding 55 new employees to the company. It also intends to use the proceeds in acquisitions, technology and data analytics, expanding its services to institutions from trading execution, credit and prime brokerage, Yarlagadda said.
Last month, FalconX became the first CFTC-registered crypto-focused Swap Dealer and one of the first crypto-focused Primary Level Members of the International Swaps & Derivatives Association (ISDA). As a result of adhering to these regulatory and industry standards, U.S. institutions can now engage with this regulated product in a predictable and familiar way.
"We partner with companies that will have lasting impacts on the industries and customers they serve. As a tech-first digital asset infrastructure platform, FalconX provides a holistic product offering paired with unparalleled execution that supports over 70M+ transactions on a monthly basis. They are well-positioned to lead the ongoing institutional transition to digital assets for years to come," said Rashmi Gopinath, General Partner, B Capital.