COVID-19: Slater and Gordon, rising to homeworking challenges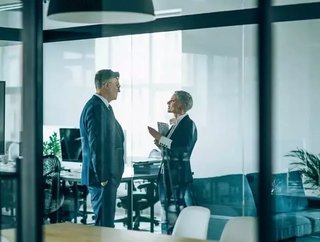 When it comes to legal services, Slater and Gordon provides specialist services that keep customer centricity at the heart of its operations. With its...
When it comes to legal services, Slater and Gordon provides specialist services that keep customer centricity at the heart of its operations.
With its 'work anywhere strategy' well underway, prior to the outbreak of COVID-19, Chief Information Officer, Jon Grainger at law firm Slater and Gordon explains that the organisation was technologically prepared before the pandemic.
"Normal customer channels have been able to be maintained, with the exception of face-to-face consultation, which we are replacing with video consultation, " he said. "Effectively you have some backbone technology that needs to be in place before the event, and then it's a case of accelerating it. So, the timing for us is very fortuitous." 
By harnessing Microsoft Teams and Office 365, Slater and Gordon have enabled its employees to decouple their location and work anywhere via messaging and video calls. Grainger comments that this " new normal" of working from home, is about managing time effectively. The company has implemented digital signatures and document managing, as well as putting measures in place to spot technology that needs xing. 
"I think there's an anxiety that builds when you can't physically see everyone, " Grainger said. "We're not saying that it is better than face-to-face, what we are saying is that it is equivalent to how we have been serving customers. We want to get through Covid-19 and make sure that we continue to provide consumer legal services to everyone in the UK."
Slater and Gordon's response to COVID-19
In addition to its regular services, in response to the current outbreak of the Coronavirus (COVID-19), Slater and Gordan has established a COVID-19 hub which details "everything you need to know about COVID-19 and your legal rights."
Due to the COVID-19 situation continuously changing, Slater and Gorden strives to support communities by providing information on legal rights concerning key issues in this unique situation.
Services provided by Slater and Gordon relating to the impact of COVID-19
Free employment consultation
To help employees and employers directly affected by COVID-19 with a 15 minute free phone call consultation. To book an appointment call: 0330 107 5059
A library of resources 
To aid in the response to COVID-19, Slater and Gordon have provided a library of resources that is updated regularly as the pandemic evolves. 
The resources include the likes of: furlough scheme, employment rights, ways to keep safe, healthcare professional advice and your right to work from home.
To see more videos about your legal rights amidst COVID-19, click here!
To find out more about the impact of COVID-19 and any legal or response information you require, click here!
Getting you to the right people
The firm will attempt to provide as much guidance and support on consumer legal queries relating to COVID-19. However if Slater and Gordon can not assist, the firm has collated eight useful links to other professional bodies that can assist with COVID-19 related advice and guidance.
If you are in need of legal services or advise, click here to contact one of Slater and Gordon's experts!
Founded in 1935, Slater and Gordon quickly developed a strong reputation within Australia for its commitments to social justice. 
Over the years, the company has become a publicly listed business and established itself outside of Australia and into the UK by 2012. Following several acquisitions the legal firm became the UK largest provider of consumer legal services by 2015 and an independent organisation from its Australian sister company by 2017. 
The legal firm's mission is to make it easy for the UK to access quality legal services at a fair price, with the firm priding itself on delivering highly professional, affordable and fiercely independent legal services.
To deliver on this promise, May 2018 saw Slater and Gordon commit to investing US$37mn in technology and digitising legal services to strengthen its position in the UK and increasing access to justice.
Services
Designing legal services with its customers in mind, Slater and Gordon offers a wide range of legal services that are 'simple, straightforward, human and fair' to take care of the UK.
"Our experts specialise in all areas of personal legal services. We understand how important it is to know who's looking after you and guiding you through your case."
As part of its offerings, Slater and Gordon provides personal injury services, medical negligence services, employment law services, family law services, property conveyancing, defence - criminal law, and will and trust services.
If you are in need of legal services or advise, click here to contact one of Slater and Gordon's experts.
SEE ALSO:
For more information on all topics for FinTech, please take a look at the latest edition of FinTech magazine.