Alchemy Pay partners with NIUM to expand reach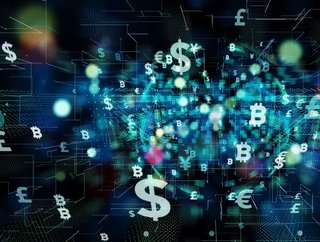 A new partnership with NIUM means Alchemy Pay will be able to leverage NIUM's global network to quickly payout funds to clients at significantly lower cost
Alchemy Pay, an integrated fiat and cryptocurrency gateway solutions provider, has announced a new partnership with global fintech giant, NIUM. 
The partnership represents major progress for Alchemy Pay who will now leverage NIUM's global coverage and swiftly payout funds to clients at significantly lowered costs in the 190+ countries and territories where NIUM operates. In addition, NIUM has 11 licences in regions such as the United Kingdom, Europe, USA, Singapore, Hong Kong, and Australia, which will enable Alchemy Pay to extend its reach into these key financial markets.
John Tan, Alchemy Pay's CEO, explained the significance of the collaboration, "NIUM allows us to provide crypto and fiat acceptance at even more competitive prices and tap into lucrative new markets where we know there is serious demand. This is a huge step forward for us - our network now has more global coverage and is more attractive than ever."
Making crypto investments accessible to consumers
Today, Alchemy Pay supports over 70 countries with 300 payment channels and has touchpoints with more than 2 million merchants through partnerships with industry giants such as Binance, Shopify, Arcadier, QFPay and more.
The company drives the adoption of blockchain technology by making crypto investment, commercial transactions, and DeFi services readily accessible to consumers and institutions in the fiat economy. 
Alchemy Pay's flagship product is its hybrid crypto-fiat payment system, which allows merchant partners to accept popular cryptocurrencies in offline and online payments at a low cost and with near-instant instant conversion to the merchant's local fiat currency. The all-in-one system also allows merchants and businesses to accept fiat payments via e-wallets and credit cards. The network is supported by its incentivising utility token, ACH, which runs on the Ethereum blockchain.
Looking at what 2022 holds for the payment industry 
Nium believes that the payments industry is poised for massive growth as the world builds back post-pandemic. According to the leader in global payments, the creation of a better payments infrastructure that helps cut business costs and risk, and improves experiences for customers, is more critical than ever. 
The company also noted that as payments methods like cryptocurrency and Buy Now, Pay Later continue to gain in popularity, global regulators are starting to take notice. 2022 will see increased scrutiny and stricter rules, offering greater protection for consumers – but prompting new product innovation, too.
NIUM has built one of the world's most comprehensive networks of relationships, partners, and licenses in countries where Alchemy Pay can now conduct business. The partnership now provides Alchemy Pay with improved services which will increase appeal to potential merchant partners.