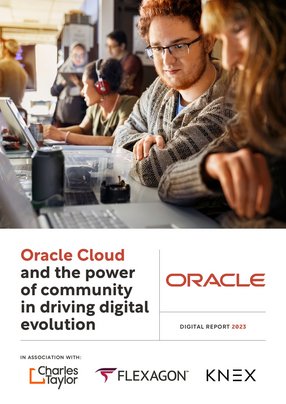 Oracle Cloud: IT digitisation & the power of community
Jürgen Kress explains how Oracle Cloud's comprehensive range of products and services further propel both its own business and those it works with
In conversation with Mobile Magazine, Director of Product Management Integration and Digital Assistant at Oracle Jürgen Kress shared insights into how Oracle Cloud leverages community to propel digital evolution. As a multinational computer technology corporation and the third-largest software company worldwide, Oracle is renowned for its comprehensive range of software products and services. The company offers Oracle Cloud Infrastructure (OCI), with a comprehensive set of services from infrastructure to platform and SaaS. This ranges from compute and storage, PaaS services like integration, BI, content, identity management, or a chatbot to services like ERP, HCM, CX, NetSuite, or industry solutions like the OPERA Hospitality Platform. With a mission to help people view data in new ways, discover insights, and unlock endless possibilities, Oracle remains at the top of its game. Named a Leader and Positioned Highest for Ability to Execute in Gartner Magic Quadrant for Integration Platform as a Service Worldwide 2023, Oracle continues to shape the future of digital transformation.
The transformation journey
Kress, who has been with Oracle for over two decades, highlights the remarkable transformation in the IT industry. Oracle's integration capabilities serve as an onramp to the broader IaaS platform.
According to Kress: "OCI is a second-generation cloud representing a fundamental re-architecture of the conventional public cloud. While first-generation clouds were built on decade-old technology, Oracle's Cloud is specifically architected for the enterprise. It was built in a microservice architecture, which gives us a competitive advantage. We use that difference to shift all workloads for our customers to the cloud – existing workloads, new cloud-native workloads – and we are continually releasing new capabilities such as integration and AI services including Digital Assistant, our secure, enterprise chatbot."
By utilising OCI Application Integration (OIC), customers gain access to a wide array of services, ranging from compute and storage, to identity management, content management, modern data platform, and application development. The seamless integration of various applications, both Oracle and third-party, enables customers to enhance their operational efficiency and unlock the full potential of Oracle's infrastructure. Prebuilt adapters and integrations accelerate delivery and minimise upgrade risks. Unified observability simplifies hybrid and multi-cloud operations.
Speaking about OIC's industry recognition, Kress explained: "Congratulations to all the customers, partners, and the whole community. It was a big team effort including product management, development, sales, and marketing. Oracle is a SaaS market leader with solutions spanning ERP, CM, CX, and industry solutions. Customers need to connect their applications, including Oracle SaaS, with their applications, data, and messaging services in the cloud, between different clouds, and on-premises."


The power of community
A significant aspect of Oracle's success lies in the vibrant and active community it has cultivated. With more than 10,000 community members comprising customers, partners, and employees, Oracle collaborates, engages, supports, and trains this community. The community model extends to both partners and customers, offering sales and marketing enablement information, newsletters, webcasts, and success stories. The constant communication channels, such as newsletters, webcasts, blogs, instant messaging, and social media, enable the sharing of product information, success stories, and valuable feedback to continually improve the OCI Application Integration service.
Partnerships as key success factors
Oracle recognises the crucial role played by partners in implementing successful projects. The integration partner ecosystem consists of various types of partners, including system integrators, global system integrators, local partners, and independent software vendors (ISVs). To support partners, Oracle provides comprehensive programs that encompass sales, marketing, and enablement information, joint campaigns, free training, and certification. Notable partnerships include innovative regional system integrators, global system integrators undertaking large international projects, and ISVs leveraging pre-built integrations to connect their solutions to the Oracle SaaS ecosystem.
"Partners are absolutely key to us," Kress says "Of the top 10 customer projects, eight of them have been successfully implemented by partners. We're thankful for our excellent global partnerships. The integration partner ecosystem includes different types of partners from system integrators, global system integrators, and local partners, to independent software vendors.
"For partners, we offer a whole program including sales, marketing, and enablement information such as sales kits with customer presentations, sales positioning, joint campaigns to generate leads, and opportunities for free training and certification. All of that is put together in a community model to communicate regularly via newsletters and webcasts."
To highlight some of the success factors, trained and certified partners deliver and replicate successful customer projects. Every year, Oracle offers more than 20 free training sessions to its partners. In these three-day workshops, up to 200 people learn about the product in live virtual classes, which has resulted in more than 6,000 certified Oracle Application Integration experts since 2020.
Kress explains, "We have small and innovative partners like KNEX, which are among the first movers to connect and extend Oracle SaaS with OIC. They customised Oracle SaaS to run a winery, replicated this customer success, and now offer an industry solution. We work with all Global System Integrators (GSI's) who deploy international projects. For example, Capgemini and the Heathrow Airport project, Infosys, who presented one of their projects at our last customer success webcast, or Accenture with more than 500 experts. Independent Software Vendors (ISVs) such as Charles Taylor, which offers insurance solutions, leverage OIC to connect with Oracle SaaS. With OIC, Charles Taylor gets access to the Oracle SaaS installed base and customers benefit from tailored industry solutions."
"Partners such as Flexagon, which offers a DevOps solution, FlexDeploy, for Oracle Cloud infrastructure services. FlexDeploy is a DevOps and automation platform that enables fast and efficient packaging, testing, and development of code and configurations. It's a complimentary tool that was initially developed on Oracle SOA Suite and now supports the latest OCI architecture. Available through the Oracle Marketplace, FlexDeploy is available to any OCI customer." Asked about OIC's global partner model, Kress shared, "To summarise our partner strategy, the secret is that we train and certify partners to deliver successful projects and replicate their best practices. The community model is a consistent, executable, and scalable model."
He adds: "For customers and prospects, we established a similar program that includes a quarterly newsletter, quarterly product webcast, customer summits, and success stories. The product webcast provides customers with the latest release details with demonstrations of new features and roadmap details. Prospects learn from successful customer implementations in regional success webcasts. A great example is the London Heathrow Airport reference implemented by Capgemini.
"Overall, we are thankful for an excellent team, including leadership with an in-depth understanding, and a track record of success in the integration market. It's always a team effort, and we would like to thank and congratulate our customers, employees, partners, and the ACE community that made it possible."
Driving future development
Oracle aims to expand its customer base and further develop its cloud offerings. "OCI is a complete cloud infrastructure platform suitable for every workload, offering all the necessary services to migrate, build, and run both existing and new enterprise workloads including cloud-native applications and modern data platforms," Kress details..
"Oracle now boasts the fastest core network of global data centres, with more than 42 regions currently available and nine more in the pipeline. Oracle also provides 20 free tier services, with no time limitations, including compute and storage, autonomous databases, and APEX for low-code development."
The company recognises that continued growth and development depend on customers utilising its products and actively contributing to Oracle's service offerings. Ongoing communication with customers and partners helps prioritise bi-monthly releases and drive longer-term strategy.
AI and the future of cloud services
Kress highlights the immense potential of AI as the next major revolution in the IT industry. AI services rely heavily on data models and the ability to expose trusted enterprise data to AI systems. By connecting transactional application data with AI capabilities, organisations can optimise automated processes and empower knowledge workers to make timely, data-driven decisions that drive growth. Cloud services are becoming smarter, more autonomous, and interconnected, leveraging the power of connected data and AI to deliver superior predictions and insights.
Through a combination of robust infrastructure, integration capabilities, and a thriving community, Oracle Cloud is driving digital evolution in the industry. Recognised as a leader in iPaaS, Oracle's commitment to empowering customers, fostering partnerships, and embracing emerging technologies positions it at the forefront of innovation.
Overall, Oracle's community-driven approach, coupled with its commitment to partner success and technological innovation, positions the company at the forefront of digital transformation and enables it to provide comprehensive cloud solutions to its customers.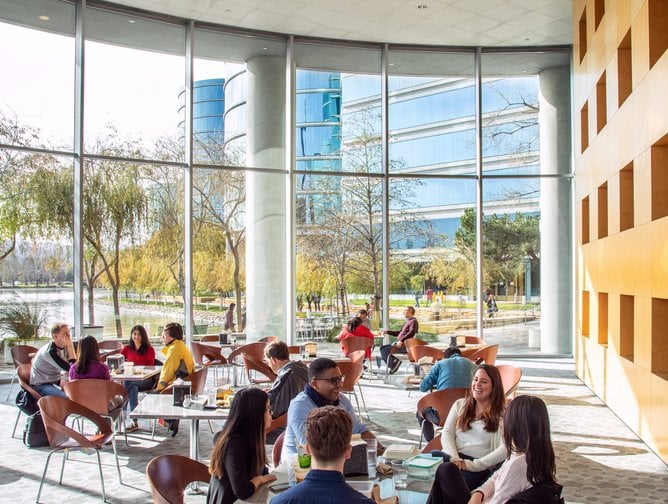 OCPC Corporate Citizenship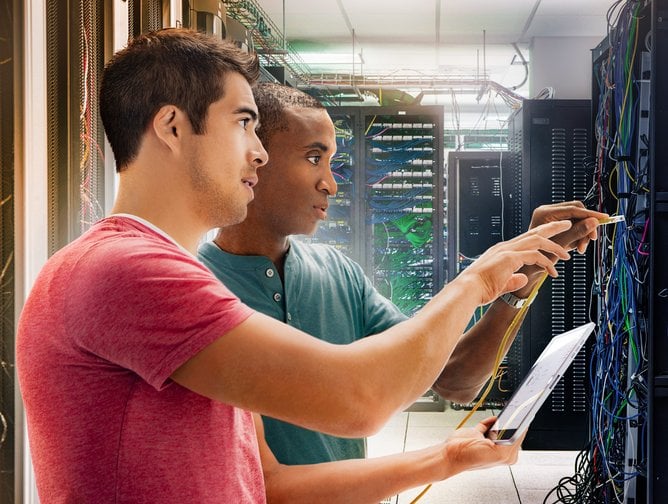 Data Centre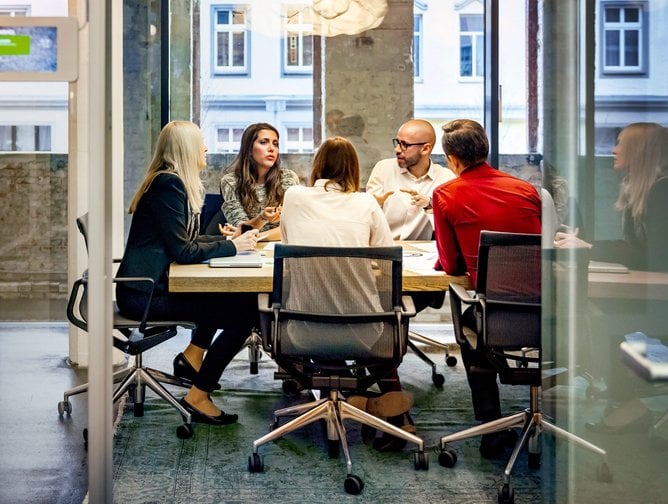 Office Team Meeting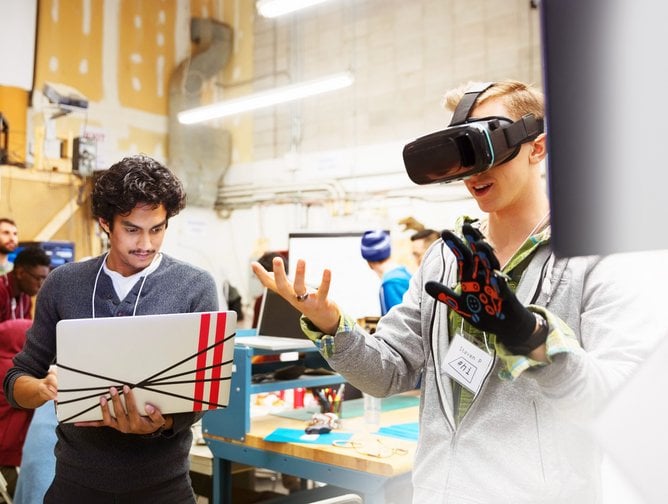 Virtual reality headset