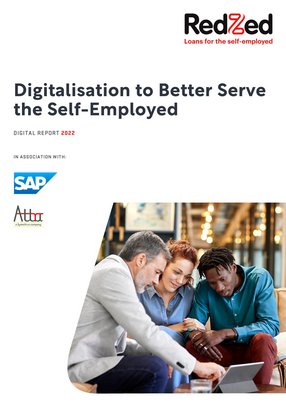 RedZed: Digitalisation to Enhance Self-Employed Experience
RedZed's Paul Dontschuk on the company's history and its digital transformation to enhance the customer experience of the self-employed market in Australia
With over 30 years of experience in the Financial Services industry, Paul Dontschuk, Chief Transformation Officer at RedZed has worked across multiple geographies with a common theme; technology, change and working with great people. As Chief Transformation Officer at RedZed, Dontschuk is accountable for the delivery of the company's transformation programme.
Over the years, Dontschuk has seen enormous change when it comes to technology being used to support both customers and internal process efficiencies. "I've been lucky enough to work for some iconic organisations during my career, such as Ford and General Electric. During that time I have been involved in many innovative projects implementing real-time application system in the late 80s, early-adopting banking customer service functionality over the web in the 90s, integrating the first in market apply and buy credit card solutions with iconic Australian retailers in the naughties and one of the first contactless mobile payment capabilities in Australia in the early 2010s. My experience has provided me with a great set of tools and expertise that I am able to apply at RedZed."
Formed in 2006, RedZed began as a small business focusing on the self-employed market. "RedZed has provided mortgage finance of over 6 Bn AUD to more than 14,500 customers since its inception. In 2006 there were less than five employees and over its first years started to use small tech providers and third parties to help grow the business," explains Dontschuk when discussing the company's history.
"This approach was sufficient for RedZed to grow the business to around AUD$3bn in total historical assets. In 2019, RedZed identified a need to do a few things differently to be able to accelerate growth. The three pillars of this strategy were to improve and expand the view of customer experience (CX), build capability in people and processes, and deliver technology transformation as an enabler for future growth to support those CX ambitions," he adds.
Reflecting on his own history with RedZed, Dontschuk says: "I joined RedZed a week before COVID lockdowns commenced in Australia (March 2020). During 2020, many organisations took a conservative approach to investment and slowed or stopped projects. Whilst focused on appropriate actions to navigate RedZed through a period of uncertainty, management and the board saw the opportunity to continue to support investment in the future.
"This included, maintaining staff levels and in some cases hiring new areas of expertise that have enabled RedZed to grow. In addition, there was a commitment to using this period of uncertainty to continue delivery of the transformation roadmap. RedZed has continued to grow significantly through the period with record finance volumes achieved in the financial year 2021.
Understanding the Operating Market
Currently, Australia builds around 180,000 new homes each year. In 2019, there were roughly 10.3 million homes in the Australian market worth a collective AUD$6.6trn. "The median home cost in Australia is AUD$955,000 with average loan taken around AUD$730,000. The total Australian residential mortgage market was worth AUD$2.1trn AUD in 2019," explains Dontschuk.
"Australian housing prices continue to grow each year with the median house price increasing by around AUD$103,000 in the last 12 months. RedZed's largest market is in the state of Victoria and the majority of loans are from the east coast states."
With this in mind, RedZed was founded by a team of people with experience in what it is like to be self-employed and is driven to find a better way to serve this market. "RedZed's main difference with traditional banks is our focus to ensure we take a common-sense approach to self-employed lending that is flexible, responsive and simple. By being easy to do business with our self-employed customers can simply get on with achieving their ambitions," says Dontschuk.
RedZed and Its Digital Transformation Journey
Creating a Core and Central Data Architecture
In 2019, RedZed invested in the development of a core and central data architecture known as CoreDB. "CoreDB has been built to support data and reporting. The basis of this design was to create a central source of truth for data underpinned by a common data design," says Dontschuk.
The Implementation of Salesforce, Loanapp, and SAP C4B
In early 2020, RedZed implemented Salesforce for its customer services team. This allows the customer support team to focus on the needs of customers rather than the technology that supports a servicing system. "The vision being that the interface our customer support team uses becomes agnostic of the technology to deliver the information that best serves the customer needs," adds Dontschuk.
In mid-2020, RedZed implemented the Loanapp platform enabling its brokers to capture loan applications online. Historically, RedZed's brokers have been largely paper-based, but with the increase in demand for online submissions, the provision of alternate channels was vital.
In late 2020, RedZed became the first in the world to implement the SAP C4B platform. "This was an enormous undertaking for an organisation of RedZed's size," says Dontschuk. "However, underpinned by our values of Pride In Execution and Bold Exploration, RedZed successfully partnered with SAP to deliver this transformation. The project involved setting up the Cloud for Banking platform for new loans and the migration of over 3,500 loans from the existing legacy platform to the SAP C4B platform."
Implementing a New Loan Application Origination Platform
In late 2021, RedZed implemented a new loan application origination platform, scorecard, and decision engine with roll-out of the platform taking place in early 2022. RedZed's previous loan application process involved numerous manual handoffs
"RedZed is in process of rolling out the new originations, scorecard, and decision engine platforms. The nCino solution is built on the Salesforce platform," explains Dontschuk.
"By automating the interfacing of data in the application process, improving upstream validation of data and ensuring data is acquired from common sources the solution will deliver benefits to data quality, traceability and consistency. Importantly it will allow RedZed staff as we scale, to concentrate their time on finding the best solutions for our customers in a timely manner whilst continuing to ensure a human is involved in each loan decision," he adds.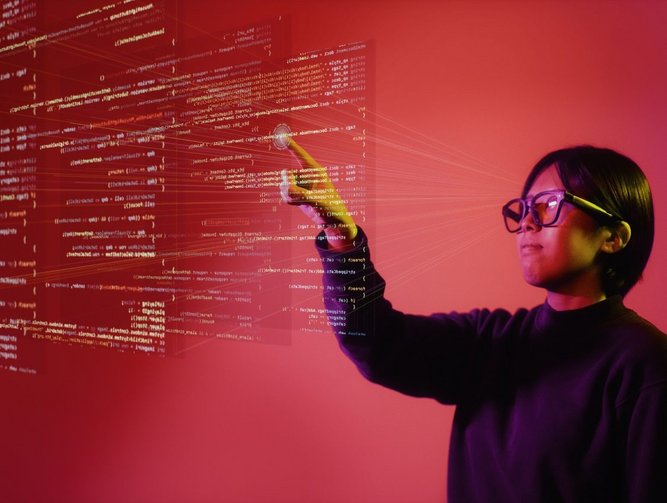 Digital transformation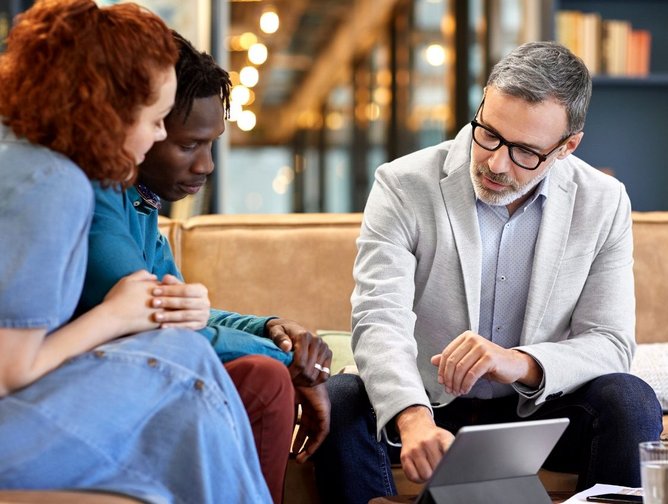 Partnerships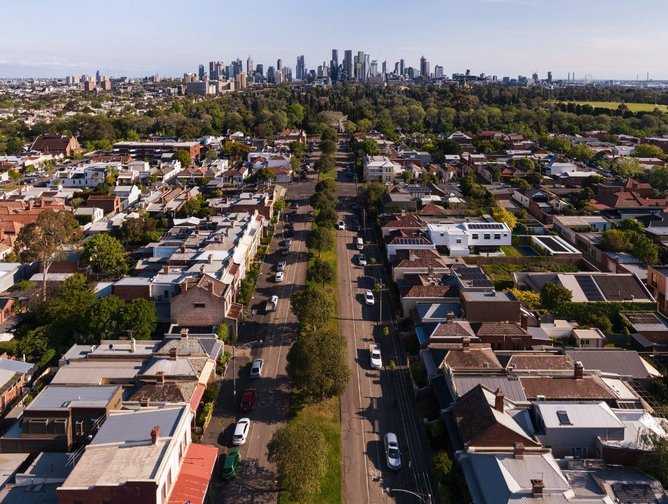 Mortgage market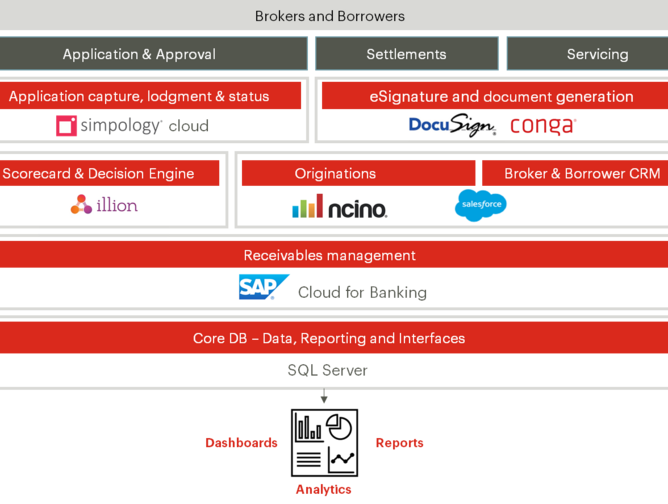 RedZed technology architecture