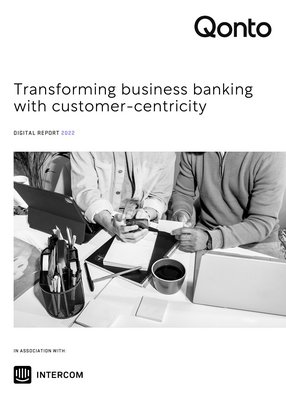 Qonto: transforming banking with customer-centricity
Qonto's COO, Jordi Gudiol, outlines the company's dedication to creating best-in-class banking solutions while focusing on the needs of customers
Banking solutions are changing. The coronavirus pandemic showed that people and businesses could handle their finances via a device rather than at a bank itself, with its onset acting as a catalyst for the switch to digital services. On top of this, the various lockdowns and restrictions necessitated by the pandemic dramatically reduced the need for cash transactions and withdrawals.
Now, businesses and consumers are both realising the benefits of digital banking and, as a result, see the benefits of reduced risk, improved efficiency and better customer experience - setting the stage for a digital banking future.
Translating to 'an account' in Swedish/German, Qonto is a French online banking solution for SMEs. Founded in 2017, the company aims to create digital financial solutions that energise its customers and simplify related processes. Market leaders in France the company is now successfully scaling its business across Europe, the company has quadrupled its revenue in Germany, Spain and Italy over the past two years. "We have very high ambitions, we want to become the finance solution of choice for 1 million European SMEs and freelancers by 2025. With our recent funding, we aim to invest over €100 million in each of these markets in the next two years. We are also planning to expand to new European markets by 2023."
The B2B payment institution offers bank accounts, cards, and spend management solutions, amongst other services for business customers, and its Chief Operating Officer, Jordi Gudiol, is responsible for managing some of the key teams within Qonto: customer care; onboarding; anti-money laundering (AML); and banking operations.
We very much focus on freelancers, entrepreneurs, and small- to medium-size businesses. We now operate in France, Italy, Germany and Spain." says Gudiol.
"The idea of how we want to compete is to just have the best product on the market, to be the simplest and most useful banking experience that a business can have. We want to operate at transparent pricing. So whilst it's not for free, we don't do hidden fees. We really want to provide the best customer support as well. We're a business banking service and we do 24/7 support. It's just way beyond what anyone else is doing. We really want to make sure that you can reach us at any time, and that when you do, there's a human behind the phone - or the chat or the email - that can actually help you with what you need," he continues.
With a focus on speed and quality, Qonto always strives to deliver products that meet the needs of its customers and has developed a healthy culture from within to inspire employees to do so.
"We have very ambitious plans, but it's really important how we do it and that we do it in the right way. So we have these core values we always come back to," explains Gudiol.
"There's the ambition and teamwork that I would say most organisations have, but we also focus very much on mastery as the third key element. The aim with this is to make sure that every person at Qonto is the expert in what they do. The last one is integrity: we want to make sure that everything is done in the right way not just internally, but also externally - towards our customers, suppliers, regulators and so on."
Qonto is working hard to build the best possible working environment. "Companies are not only competing for customers, but also for talented employees. Attracting and retaining talent can be a real challenge today." says Gudiol. The company which recently announced its plans to quadruple its team by 2025 has also announced the launch of its European Qonto Campus. "We are very excited by the launch of this European Qonto Campus program which will enable international mobility between the local offices.
Focusing on customer demands for success
Dedicated to consistently providing top-quality banking solutions to its customers - as well as innovating in-house - Qonto also looks to be reactive to its competitors, in order to stay in touch with emerging fintech technologies and trends.
Qonto's in-house innovation is highly focused on the wants and needs of its customers, as Gudiol explains: "I think what's really important is that we actually focus on the customers' experience and the user experience - we put them first in everything we do. Whenever there's a feature developed or a bug fixed or a new service provided, it always comes from a user need - either an explicit one that they've told us about or more an implicit one that we think they may need six months down the line."
Gudiol has weekly meetings with the Chief Product Officer, Marc-Antoine Lacroix, and the Chief Technology Officer, Aymeric Augustin, to discuss what customers need and what Qonto can do to meet those needs.
"By looking at it that way, we've been able to do some really cool things in terms of what the customer experiences. It could be things like eliminating redundant process steps. Sometimes at banks, they ask you a lot of things and you don't really know why, neither does the bank. So we always try to challenge the steps that a customer has to go through to see if we can eliminate something. Can we automate it? Can we make it easier? And that's how you build a seamless product that just works," says Gudiol.
As Qonto deals with freelancers and SMEs, the company supports businesses in the process of starting their business or raising capital when they grow - which Gudiol explains can be incredibly rewarding – helping them with simplified, customer-focused processes that Qonto have perfected from feedback and a healthy dose of forward-thinking.
"If you are with traditional banks, it is so painful to go through the banking part of starting your business or raising funds. There are so many things you have to do, most entrepreneurs have not done it before; it's just a very daunting process and it takes ages. If you're a small entrepreneur, then you should be focusing your investors, your employees, your customers and so on. You don't have the time or energy to deal with your bank and everything that they ask you to do. So, we've worked a lot on processes like that. The really cool thing is, when you have these entrepreneurs and small business owners ping you directly to say thank you for helping them or even better when they post it publicly, put it on Twitter where everyone can see how great we are."
"Following their success is really energising," Gudiol adds.
Cultivating partnerships for improved customer service
To ensure its software solutions meet the needs of its customers, Qonto developed a strategic partnership with customer communications platform provider, Intercom.
"We've worked with Intercom for about 18 months, and it's one of the partnerships that is working really well. I think the reason it works so well is that our fundamental values are quite similar - we put the same importance on the same things. I like the product they have. It's really seamless from a customer's perspective," explains Gudiol.
With Intercom's help, Qonto now has an easy-to-use chat widget on its website that allows customers to speak to Qonto's staff and access frequently asked questions (FAQs) to help them with a query.
Commenting on the software, Gudiol says: "It's really intuitive and it's easy to find things, but it's not intrusive at all, and you can tell it's built on modern technology. It's also highly modular, so it's easy for us to set up and modify to what suits us."
"Thanks to Intercom, today, we are much better at keeping track of every single conversation. No customer gets left behind. With Intercom, we're able to track every single conversation and the team will manage most of them in less than a minute. It's also allowed customers, especially the ones that are on chat, to have a much more natural conversation," he adds.
Due to its ease-of-use, Qonto's staff are better able to provide seamless and helpful customer service: "I'm Generation X, so computer illiterate, but in Intercom I've been able to set up my profile. I've selected my queues. I do about 10 customer tickets every week myself. And I'm able to track my performance, my CSAT and so on. I think because it's so easy to use and so natural, you actually have a better conversation with the customer. So the customers benefit from that in the end as well."
Overcoming challenges in the financial industry
Another challenge Qonto has had to navigate in the six years since its founding is financial crime.
Built by Qonto itself, the company's technology contains all the elements needed to protect customers, and the company, from financial-related issues such as fraud and money laundering.
One key challenge facing fintech startups is protecting their customers and themselves from fraud, money laundering etc: "In terms of protecting customers, I would say most banks and FinTech startups are good at identifying hacking attacks, system downtimes, card fraud and/or bankruptcies. There are quite a lot of checks and balances in place to make sure those things don't happen, or if they do, that the impact is minimal. What's really difficult, though, are things like phishing attacks and other types of social-engineering scams, where someone tricks a customer either into providing their account access information or, through some other scam, have convinced someone to actually transfer money to another account. Those types are much harder to protect against because we're outside of the loop in a way" says Gudiol.
Learning to navigate these challenges, Qonto has developed technology to both allow it to correctly identify individuals and organisations it onboards as well as systems to detect suspicious patterns and/or activities on accounts which allows the teams to investigate the activities and take rapid action where needed.
Equipped with the tools to successfully navigate these challenges, Gudiol explains that Qonto is looking forward to the coming years of expansion and international growth: "When the time is right, we will add new countries to the list to accelerate our growth."
"We are just getting started in terms of really building a finance solution that businesses need and want. And then who knows? FinTech is moving so quickly. So probably two years from now, it will look very different and we are just going to have to adapt as well. We know that there are many things that we will need to do, we just don't know what they are yet," he concludes.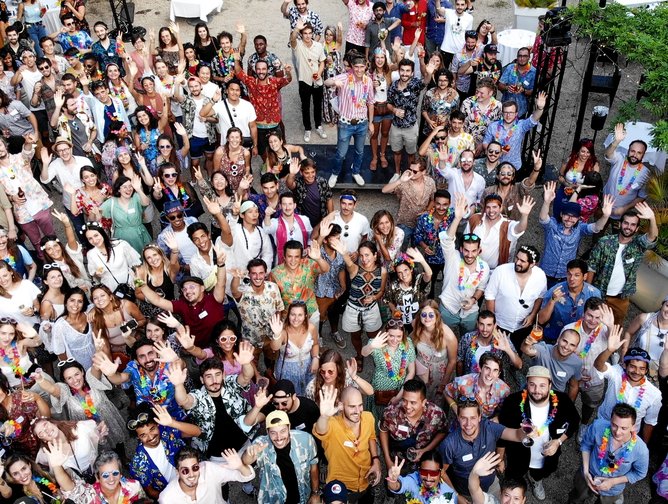 Qonto flower party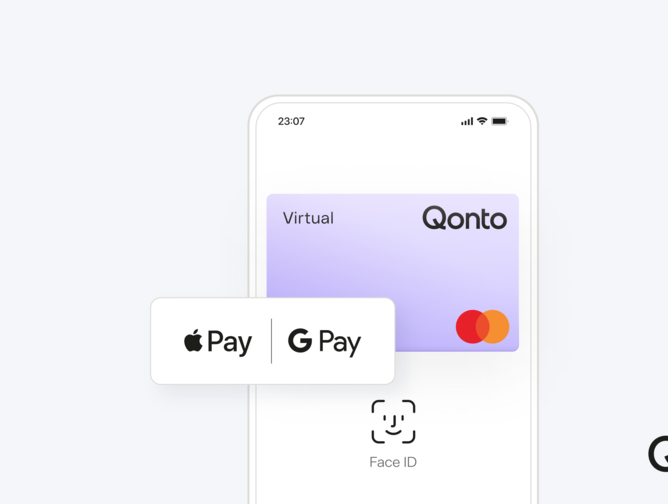 Qonto visual card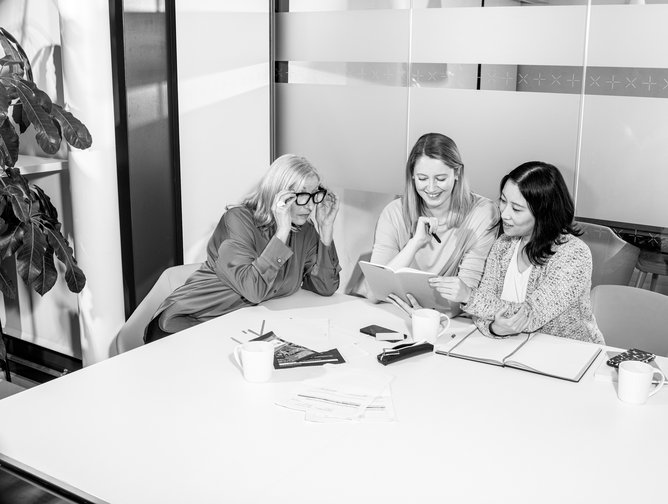 Qonto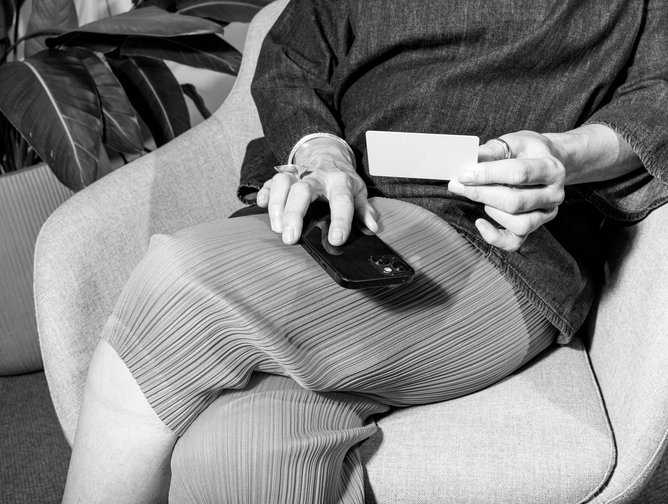 Qonto