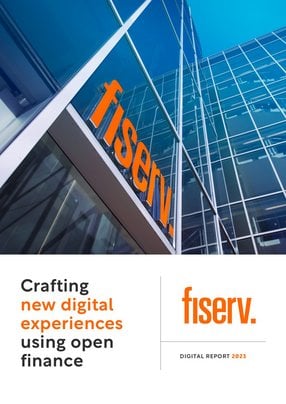 Fiserv: crafting new digital experiences using open finance
Fiserv is helping clients, including fintechs and global brands, unlock new revenue streams with solutions that reach virtually every US household
To anyone well-versed in marketing speak, descriptions of a superlative nature are usually best avoided. Anything that is the 'biggest', the 'most', or the 'best' is usually nothing more than corporate bluster and hype. But no matter which way you slice it, Fiserv is one of the largest and most significant players in financial technology.
First, take its reach: Fiserv does business in more than 100 countries, and, in the US, its products or services reach nearly 100% of households, either directly or indirectly through a financial institution, fintech, merchant, or biller. Then there's the size of the business: Fiserv has 40,000 associates globally and serves thousands of financial institutions and millions of merchants and consumers. Finally, its impact is reflected in the range of financial solutions and services offered, spanning the full spectrum of banking and commerce.
When Head of Fintech and Growth Sunil Sachdev, and President of Digital Payments, Matt Wilcox, join me to discuss the company's growing focus on open finance, the two are united by a clear common cause. Simply put: leverage the expertise and innovation Fiserv has to help clients continue bringing new financial innovations to market, deepening relationships by adding more value for the consumers and businesses they serve.
Serving clients with innovation and expertise
"Fiserv is in a very privileged position," Sachdev says. "We are the largest core banking provider in the US, the largest digital banking provider, and the largest bill payment and person-to-person payment provider in the country. And that's not to mention the enviable footprint we have as a leading provider of services like merchant acquiring in markets all around the world.
"We have thousands of clients in the financial institution space, and millions of clients in the merchant and small business space. When we think about how we serve those clients every day, it's all about earning their trust and ensuring that the products and services they have from us are performing. That's paramount."
The company's success is testament to the transformational impact it has managed to achieve on behalf of its clients. Fiserv has a wide spectrum of clients including financial institutions, fintechs, enterprise merchants, and main-street merchants, as well as corporate entities all looking to increase engagement with their customers. The Fiserv approach to open finance helps define and accelerate its clients' ability to innovate with new financial products and experiences, embedded directly at the point of need.
The talented people within the business help tailor approaches to individual clients, working with them to understand their needs and lend a guiding hand – something that becomes increasingly valuable, given the recent turmoil in the markets and general economic volatility.
"Based on the broad set of ledger, processing, acquiring, payments and data services we have at Fiserv, we continually advise clients on how they need to evolve their best-of-breed offerings to stay competitive in a fast-moving regulatory and financial services landscape," Sachdev explains. "We believe that makes Fiserv very unique. It would be harder and less cost effective for them to engage with multiple parties who may only be familiar with one specific area and not the bigger financial services picture."
Opening up finance to the underserved
When asked who he admires or looks up to in life, Sachdev gives a wry smile. There is the touching deferential nod to inspirational colleagues and bosses-gone-by – one of them being Ken Chenault, long-time CEO of American Express, where Sachdev worked for more than a decade. But then he admits to being a long-suffering New York Knicks supporter and a fan of the Rocky movie franchise.
"I guess I enjoy the underdog story," he says. "There's something about those types of stories that really highlights the excellence of people, whether they're athletes or in other walks of life."
This sentiment is pertinent to the role Fiserv plays in facilitating financial inclusion and increasing access to financial services through its products. Sachdev has an extensive background in banking and payments, working for fintechs both in the US and overseas. His travels have seen him put down roots in the UK, South Asia and India before returning to New York five years ago. This experience has given him a much richer insight into the challenges and obstacles that face consumers in other parts of the world.
"Living overseas and working in emerging markets really makes it personal for me to develop services and capabilities that can lift people," Sachdev states. "I feel like I draw on that quite a bit to help deliver some of the services that we're thinking about delivering today."
According to the World Bank, more than 1.4bn people worldwide remain unbanked, while the Federal Reserve reports that 22% of American adults (63mn) are either unbanked or underbanked – cut off from vital financial services. Financial technology has a real power to elevate people, particularly underserved communities, and this is one of the reasons that Sachdev calls it a 'privilege' to show up for work each day.
"Fiserv is all about taking something from the whiteboard and bringing it to life," he explains. "For me, that's the best part of it – it's about having an idea or identifying a problem, having a conversation with our clients and other market participants, being able to bring different subject matter experts together. Then we combine the technical pieces, commercial pieces and the go-to-market pieces to build a successful product or service to address that opportunity. That's why I enjoy it. I don't really think of it as work at all."
Whether it's a community bank leveraging fintech tools to better support the financial wellness of its customers, or a fintech leveraging Fiserv technology to bring these capabilities directly to market, Fiserv is bridging the gap to bring these scenarios to life at scale.
Ramping up in the fintech scene
The business unit that Sachdev heads up – the fintech-focused team – was founded little more than a year ago. Before that, Fiserv was servicing fintechs in a siloed way, more often at a product level rather than a strategic one. Now, clients across a range of sectors that want to tailor financial services products for their various customer segments have a single entry point and are guided through their journey.
In turn, as the business unit matures, it is transforming to meet the needs of those clients. On any given day, Sachdev finds himself working closely with the varied talent that Fiserv boasts within its vast workforce. The goal is to integrate Fiserv services and capabilities and bring them to market in a more cohesive way, while modernising the tech stack to increase agility and accelerate time to market.
One thing that has aided in that pursuit is the Fiserv acquisition of Finxact, which was completed in April 2022. Leveraging the latest technologies, Finxact has developed a cloud-native, next-generation core banking platform designed to meet the scale and performance requirements of organisations of nearly any size. At the time of the acquisition, Fiserv President and Chief Executive Officer Frank Bisignano said the deal would "accelerate the ability for fintechs and financial institutions to deliver differentiated digital banking experiences to their customers" – something that Sachdev and his team spend a large part of their waking hours focused on.
Many financial institutions are choosing to run Finxact alongside their current banking core as a flexible platform to deliver new innovations and initiatives. A great deal of post-acquisition investment has focused on orchestrating a seamless backend experience to accommodate implementations that involve multiple systems of record.
For fintechs and other businesses leveraging Finxact as the banking and payments backbone for all types of creative use cases, the vast network of financial institutions served by Fiserv provides a ready source of sponsor banks to support these endeavours.
Fintechs can also tap into the power of the Fiserv network by offering their solutions to financial institutions through AppMarket, a digital marketplace where thousands of banks and credit unions using Fiserv core solutions go to access pre-integrated fintech innovations to expand their capabilities. With the high customer acquisition cost of direct-to-consumer models, many fintechs find that distributing their solutions through financial institutions can speed up time to revenue.
Using data to create personalised experiences
Part of the revolution behind open finance has been around data. Indeed, it would be almost inconceivable for the fintech use cases that are popular now to have ever existed were it not for consumers being able, and willing, to share their data through APIs. For Fiserv, open finance has been a way to accelerate innovation and increase industry collaboration.
As Fiserv has opened its ecosystem to support this revolution, financial institutions, fintechs and other businesses now have multiple ways to consume and connect with data. Developer Studio provides access to Fiserv restful APIs, including a workspace that gives developers instant access to begin working with core banking APIs. Financial data can be streamed from banking core platforms in real time, and cloud-based data storage provides a way to tap into deep and wide datasets on demand.
Fiserv also has built a data aggregation platform that brings together data from 18,000 sources, including financial institutions, a full biller network, brokerage and wealth management houses. Providing consumer-permissioned access to this data creates the foundation for a growing number of open finance use cases.
"We're starting to see the area of open finance really open up," explains Matt Wilcox. Wilcox is President of Digital Payments at Fiserv, and, as such, sits at the beating heart of fintech innovation – all of which begins with data. "We've seen a faster clip of innovation. And that's starting to open the doors for industry collaboration. We're working with countless companies where that opportunity exists now and there's a faster path towards more open finance."
Until now, innovation around open finance has largely been concentrated in other regions like Europe – but North America is slowly beginning to catch up, Wilcox posits. For the customer, he explains, this brings innumerable benefits. And, where once open finance was mostly about personal financial management (PFM), it is now spreading into other exciting use cases including real-time account verification, real-time money movement, and new ways to pay at a merchant such as pay by bank.
"The consumer will benefit because there's going to be a better mitigation of fraud and risk," Wilcox says. "Financial institutions will benefit because they'll be able to provide more financial wellness-type solutions, and I think everyone else is going to benefit from a more personalised experience and new options for faster, more secure money movement. Having access to the data within an open finance environment is going to make things unique for you or for me in ways that we haven't even thought of yet."
Even in a very simple sense, onboarding and ID verification are changing. The option for consumers to share their personal transactional data through an open API rather than having to manually upload documents is powerfully transformational. And in these times, it is imperative that businesses have a thorough handle on who their clients are. Wilcox believes we're witnessing a tilt towards open finance being primarily driven by compliance and AML use cases.
"We've been building and nurturing our data aggregation platform, called AllData, for about 15 years now," Wilcox continues. "The original use case was PFM; now, we're seeing the use cases of that data aggregation platform explode, especially with open finance. A couple of things have happened. First, we've moved away from the old model of screen scraping to direct access agreements, and we can now pull data in real time, which means real-time data can be used in open finance ecosystems.
"Data aggregation has moved beyond a PFM use case where we're now using it for fraud and risk management. We're using it for verification that a user is who they say they are. That a given user owns the account they say they own. If they then want to connect another bank account at a different bank, we can verify their ownership in real time."
This has taken on renewed significance in the past year. Multiple, disparate sanctions lists mean that companies need to know who their customers are more than ever; and, coupled with a crackdown in the US on money laundering, compliance is a key consideration for fintechs and banks alike.

Putting consumer power back in consumer hands
Despite the optimism around open finance, it's clear there still need to be checks and balances on what can be done with consumer data. It is their data after all, so informed consent is important.
According to the Pew Research Center, nearly 80% of Americans are concerned by how their personal data is being used online – and a similar percentage report having little to no confidence that companies will admit to mistakes and accept responsibility if a data breach occurs. That level of distrust is not exactly conducive to broader adoption of new services among consumers, so taking the right precautions is more vital than ever.
One of the things that Fiserv has built into its AllData platform is an extension called AllData Connect, which allows banks and financial institutions to determine who is able to pull data into, and out of, their ecosystem. Consumers can also decide whether they're willing to share personal data with a certain fintech or a specific integrator. "That puts the permissioning rights over consumer data in the consumer's hands," Wilcox says.
Fiserv will guide that process to ensure the proper checks are done on the data being loaded into an ecosystem, but its main focus is very much on putting the right technology tools – and subsequently, the power – into consumer's hands. This entire approach replaces the screen scraping model, which can be challenging to maintain.

The future of open finance
Sunil Sachdev believes that we can look forward to a bright future in fintech, thanks in part to the power of open finance. Perhaps surprisingly, he likens it to the galactic empire: "If I were to hypothesise on the future of open finance, I'd point to Star Wars and other futuristic movies, where payments and exchanges of value leverage some form of universal currency. I think that's what's promising about embedded finance and modern finance more holistically: we're able to embed payments and other digital assets into user experiences so transactions become much more seamless, and the fungibility of the underlying assets needed to enable a universal currency increases.
"Ultimately, it represents the ability for all of us to be on the same tender type, so to speak. Given the current direction of digital identity and real-time payments around the world, it's hard not to see that we are moving quickly towards a universal payment vehicle that accounts for identity and value exchanged at the time of the transaction. It's a future where you don't have to worry about geographical or regulatory limitations for whatever product or service you're looking to access."
In terms of data ownership specifically, Matt Wilcox continues: "We're headed towards an environment where data is going to move more freely, but in a really sound and safe way. There will be more of a governing body around the movement of data – similar to what we've seen in other regions.
"Direct connections and direct access to data will open up innovation, because, despite the progress we have made in open finance around pulling in all of the financial data on behalf of a consumer or a business, we still have a way to go.
"I still think that the pace of innovation can increase exponentially, and I still think that there are too many entry points for access to the consumer's data. On behalf of the consumer, I'd like to see open finance really streamline that so we can put the consumer in a decision-making role on how their data can be used and shared. We've seen that, when we give them that ability, they're not necessarily restricted but they're exposed to the benefits of that personalised experience."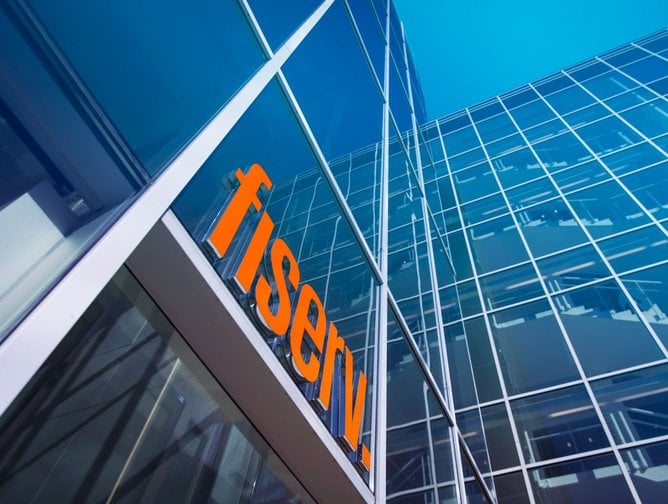 Fiserv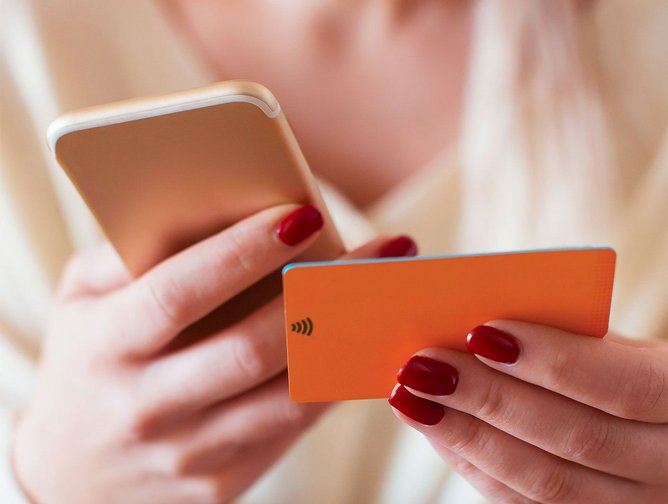 Fiserv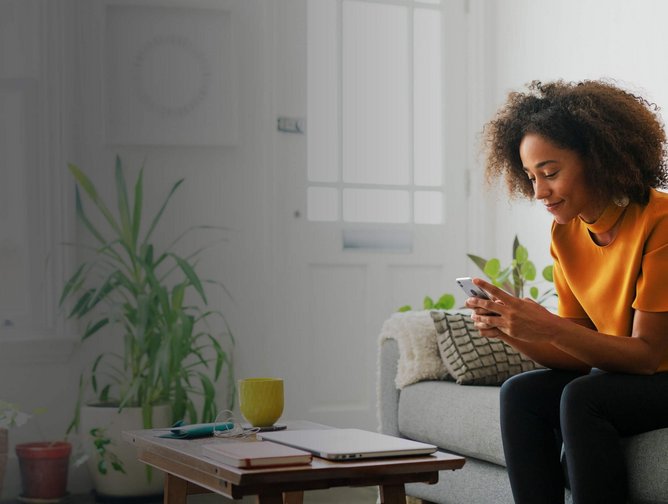 Fiserv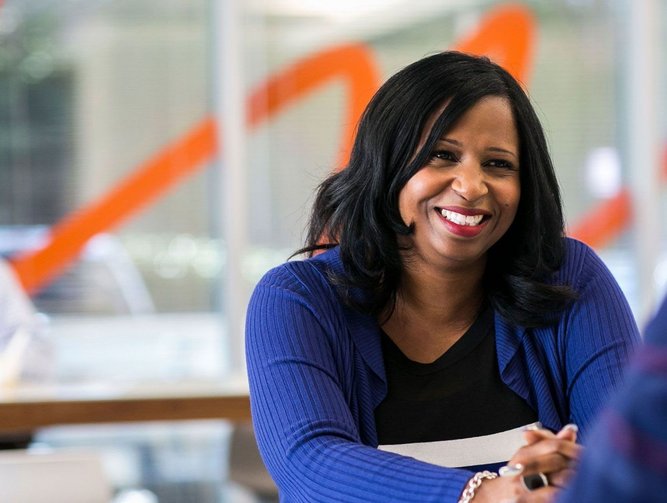 Fiserv