Why personalisation is crucial to banking success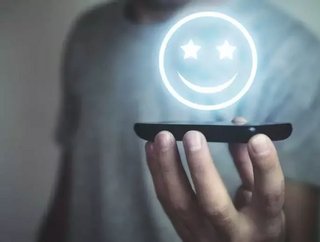 Banks and financial services institutions that drive a customer-centric approach will gain a competitive advantage, says KPMG Customers are driving cha...
Banks and financial services institutions that drive a customer-centric approach will gain a competitive advantage, says KPMG
Customers are driving change for financial services companies. 
Trust, naturally, is an essential factor in using a bank but customers are increasingly expecting a personalised, technology-driven experience.
According to KPMG's The Future is Open: Reshaping the Banking Experience report, customers "consistently ranked banks with great personalisation as best in class". 
However, it adds, it should be noted that personalisation goes beyond driving increased sales to existing customers. 
Rather, banks, fintechs and other financial services firms must focus on building relationships and becoming embedded in their customers' lives. 
In the banking sector, this is being evidenced through a growing focus on understanding customer 'life events' or 'life stages', for example. Typically, this can be anything from buying a house through to entering retirement. 
Fundamentally, this requires a shift in mindset. KPMG says that financial services "underpins everything we aspire for as individuals".
Consequently, it adds, "Those banks that are able to predict these life events and then deliver solutions that demonstrate a deep understanding of the individual customer will be the most successful in the future."
SEE MORE:
Technology and putting the customer first
Technology, specifically legacy technology and systems, need not be a barrier to a greater personalisation of services, KPMG notes. 
For example, it cites leaders at banks often suggesting siloed data or outdated systems as a barrier to personalisation at scale. 
As an example, it references First Direct - the UK challenger bank that is parented by HSBC, thus uses largely the same systems. Despite this, it ranks ahead of its parent regularly. 
Culture, says KPMG, is often more of a barrier. For example, it states that many banks are still built around the traditional operating model of selling products and services. 
In such an environment, decisions are often taken by product teams rather than customer teams. 
To change this, banks' structures should be reorganised and based around the customer. For example, decisions and activity should factor in an understanding of the activities that empower customers. 
Similarly, a shifting of the balance of power within the organisation can bring success. Consider, for example, a holistic view of customers led by those specifically dedicated to the task within the organisation. 
Technology can be brought into the equation, of course. Data in particular can assist in driving a true customer focus. 
Banks can use data to gain valuable insight into customer habits and lifestyles, for example. 
This, says KPMG, "will take more agile platforms, better analytics and better collaboration over data so that products and solutions can be quickly modified and adapted as customer needs and desires evolve."
Finally, says the consulting firm, banks should consider the role they wish to play in their customers lives. 
Do they wish to be an advocate for financial health, for example, or to use technology to predict which products and services customers need proactively? 
Find out more about personalising the banking experience by KPMG here.
For more information on all topics for FinTech, please take a look at the latest edition of FinTech magazine.
Follow us on LinkedIn and Twitter.