Virgin Mobile acquires Saudi banking license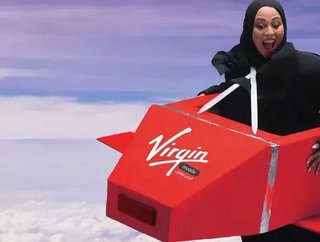 The global telco is the latest to signal its entry to the fintech space, backed by the kingdom's central money and banking authority...
Virgin Mobile has become the latest global telco to enter the fintech space, earning a banking agent license through a strategic agreement with The Saudi Investment Bank (SAIB).
The telco is the first entity to be awarded the license in the Kingdom of Saudi Arabia, and is fully endorsed by the Saudi Arabian Monetary Agency, the kingdom's central money and banking authority. 
Virgin Mobile Saudi Consortium says it will combine its expertise with SAIB to offer 'easy, fast and more convenient digital financial services' for end users. A suite of new mobile financial services will be offered alongside its already robust and mature electronic international remittance facilities. 
Post-pandemic expectations
Virgin Mobile's move into fintech has in part be spurred by rising expectations from consumers to digitalise and consolidate more of their day-to-day lives, says Erik Dudman Nielsen, Group CEO, Virgin Mobile Middle East & Africa. The move to contactless payments under the COVID-19 outbreak accelerated this trend, and opened up the doors for further innovation. 
"The post-pandemic world has sharpened the customer's digital expectations and we look forward to continuously expanding and innovating through enhanced digital capabilities that will not only meet our customer's expectations, but also elevate Virgin Mobile's position as a true global leader in digitalisation," Dudman Nielsen says. 
The telco will now look to expand beyond the Middle East into the North African region through a B-brand arrangement in the territory. 
Telcos embrace fintech
Telecommunications firms have dominated the fintech headlines in 2021, signalling the importance and growth potential for partnerships between the sectors in the coming years, and the vanishing barriers between fintechs and other digital industries. 
Virgin Mobile rival Orange earlier this month announced it will target the SME market in Europe through the acquisition of French new-bank Anytime, expanding its services and reach to include small enterprise and freelance professionals. 
Our recent report on the merging of fintech and mobile telecommunications explores how telco's could earn huge market share in the coming years.
Image courtesy: Virgin Mobile Saudi Arabia