TSB: Money confidence. For everyone. Every day.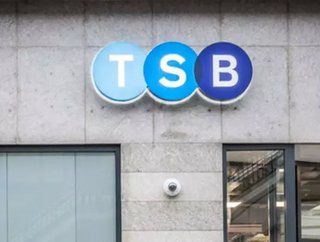 TSB has announced that it plans to roll out a rapid digital transformation across the company, with a target of completing the process by 2022. TSB Ban...
TSB has announced that it plans to roll out a rapid digital transformation across the company, with a target of completing the process by 2022.
TSB Bank has been a household name since the 80s across England, Scotland and Wales, but in the last decade it has arguably lost out to bigger banks and more recently, the influx of digital banks. With the addition of its recent migration failure in 2018, it is perhaps no surprise that it has announced its plans to launch a rapid digital transformation of the company, focussing on improving customer focus, efficiency and operational capabilities. 
It's strategy focuses on the following financial targets: 
It has agreed a £120mn investment plan to transform its digital channels over the next three years, with a goal of c.5% net lending growth per annum.

By 2022, the company plans to achieve the target of £130-£140mn per annum.

Improvement to efficiencies, notably with a 15% improvement in cost to income ratio. 

£100mn in net cost savings by 2022.

Closure of 82 stores in response to the change in customer behavior. 
Part of this transformation includes a revamp in the company ethos, which moving forward will be "Money Confidence. For everyone. Every day." Under this new value TSB will invest £120mn in digital technology.
SEE MORE:
Mark Aldred, banking specialist at Auriga, comments on the transformation: "TSB's investment into digital transformation is a welcome and much needed one. It is right to capitalise on modern technologies and automation as this will enable it to cut costs, optimise branches and deliver superior customer service. However, the bank must not lose sight of the importance of the human touch. Whether it's a first time buyer seeking confidence from a real person in the mortgage application process or a retiree needing help with a self-service machine, there will always be a role for human beings in banking.
Furthermore the bank must be sure to maintain access to financial services as much as possible for when things don't go to plan. Case in point, during its IT failure last week, TSB directed customers needing emergency cash to its branch network."
About the CEO Debbie Crosby 
Debbie Crosby has been the head of TSB bank since May 2019. Having been a senior figure at Clydesdale and Yorkshire Bank owner CYBG, she has taken on the task of driving this digital transformation. On the transformation, she said: "Our new strategy positions TSB to succeed in a challenging external environment at a time when we know customers want something different and better from their bank. 
"With a trusted brand, modern platform, and national presence, TSB is well placed to deliver – but we need to make changes to enable us to compete.
"The plan we're sharing today involves some difficult decisions, but it sets TSB up to succeed in the future. Taken together, these changes will help us to serve more customers, better, for the long-term."
For more information on all topics for FinTech, please take a look at the latest edition of FinTech Magazine.