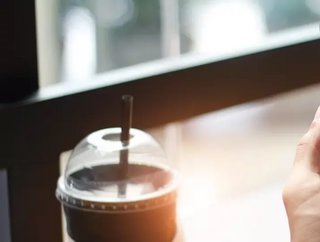 FinTech Magazine discusses the Top 10 Challenger Banks in the industry
As smaller, more recently launched banks that are challenging the banking titans both within and outside the UK, we take a look at the TOP 10 best underdogs creeping forward in the banking world and beginning to make a name for themselves.
10. Pockit
Platform: Pockit
CEO: Virraj Jatania
Founded: 2014
HQ: London, United Kingdom
Employees: 34 (est.)
Follow: pockit.com / FB / LI / TW 
Description:
Pockit offers prepaid debit cards to almost half a million customers nationwide. Providing its users with their own account number and sort code, it gives them the ability to simply manage their spending and gain valuable insights into their financial habits. 
Its functionality for everyday use is something its users hail to be well-executed, and if you're someone who can't trust themselves to save as efficiently as they'd like, you might be interested in the LOQBOX. This feature allows users to effectively make use of a quasi-savings account for one year by 'locking' small amounts of their money away. After the year is up, the saved money is paid back in full directly into your prepaid account. Useful? We think so. 
That being said, don't forget that Pockit is a prepaid account. While it can be used as a current account, it can't be used for savings and loans and other everyday banking needs.
9. Atom Bank
Platform: Atom Bank
CEO: Mark Mullen 
Founded: 2013
HQ: Durham, United Kingdom
Employees: 350 (est.)
Follow: atombank.co.uk / FB / LI / TW
Description:
Atom prides itself on prioritising long-term savings and mortgage services. So much so, it doesn't even provide you with a debit card for your account with them. Therefore, with it not being a current account, you're unable to use it for day-to-day transactions. 
However, this isn't necessarily a bad thing. If you're someone who is looking to save long-term, then Atom Bank may be perfect for you. The challenger bank has some of the highest interest rates on savings and keeps your money incredibly safe and secure, along with all your banking information.
You can create a goal savings account with varying levels of interest depending on several factors, and Atom Bank is PRA and FCA certified. So, if you want to save, build interest, and manage your finances long-term, then Atom Bank is one of the best challenger banks out there.
8. Yolt
Platform: Yolt
CEO: Nicolas Weng Kan
Founded: 2017
HQ: Amsterdam, NL
Employees: 115
Follow: yolt.com / FB / LI / TW
Description:
Yolt is safe, secure, boasts a friendly interface and offers guidance and tips for the management of your finances. 
Unlike other challenger banks, Yolt is a third-party provider. It combines your current and savings accounts with your credit cards to aid you in checking your balances, all from the comfort of its attractive and appealing app. 
After its launch in 2016, Yolt assured its customers that it would bring efficiency and modernity to the financial world. While it is still striving to do so, it's making strong headway into becoming a trusted and well-liked platform to use to manage your money. 
A minor negative: Yolt is only available via a smartphone.
7. Tandem
Platform: Tandem
CEO: Susie Aliker
Founded: 2015
HQ: London, UK
Employees: 135 (est.)
Follow: tandem.net / FB / LI / TW
Description:
One of the best for budgeting. Tandem tracks your spending and offers you personalised financial management advice based on its results. It creates an easy process to track multiple expenses from different accounts and even offers you recommendations for cheaper services from brands to help you save money where you can. 
Tandem embeds itself on your current existing account rather than having you create a separate and new one. It allows you to link multiple bank accounts to the app to aid in management, solidifying itself as more of a financial management platform that collects your data and feeds it back to you in useful reports that help you to understand and analyse your spending. By using this data, it also calculates your credit card limit. In theory, Tandem helps alleviate some of the stress of day-to-day budgeting by doing the majority of it for you. 
6. Curve
Platform: Curve
CEO: Shachar Bialick
Founded: 2016
HQ: London, UK
Employees: 395
Follow: curve.com / FB / LI / TW
Description:
Do you have multiple bank cards? Struggle to juggle between them all? Then perhaps Curve is the challenger bank for you. While it won't replace your bank, it will replace your cards. Supporting multiple currencies and fee-free foreign spending, Curve is adding more and more features as it continues to grow. 
A large part of Curve's appeal is its ease to use and explore. The app is simple and smooth, although currently, it lacks the level of budgeting and saving features other more established challenger banks possess. While slow, customer support is helpful, and although there are daily limits on ATM withdrawals and spending, this may be a feature that appeals to some. 
Money cannot be sent with Curve, nor can your account be topped up. Curve's main function is to provide you with a unified platform that allows you to keep track of expenses from multiple accounts you already hold. When using their Mastercard, withdrawals, deposits and cash transfers are all free. 
A markup fee on international spending is imposed during weekends. However, there is a 1% cashback on Curve card purchases from three online merchants of your choosing. If that's enough to sway you …
5. Revolut
Platform: Revolut
CEO: Nikolay Storonsky
Founded: 2015
HQ: London, United Kingdom
Employees: 2100 (est.)
Follow: revolut.com / FB / LI / TW   
Description:
As one of the fastest-growing digital banks out there right now, Revolut is enjoying success after success and for good reason. It's ability to top-up and hold several currencies combined with the free currency exchange and ATM fees (up to £200 per month) make it a desirable challenger bank for those who travel often or study abroad. 
With over 30 different currencies available to you, Revolut opens the doors to reduced stress when dealing with money outside of your native country and currency. While it costs an initial £4.99 to have your first physical card delivered (free in the premium account), Revolut also offers the unique option of choosing disposable virtual cards or dabbling in a spot of crypto trading. Virtual cards and cryptocurrency are uncommon in the digital banking landscape, so Revolut seems to be leading with a sense of innovation. 
If you choose to settle for an account with Revout, look out for the lack of interest, overdrafts, and joint accounts. And don't forget about the cheeky loophole that on weekends, it costs between 0.5-2% to exchange currency on both free and paid accounts.
4. Monzo
Platform: Monzo
CEO: Tom Blomfield
Founded: 2015
HQ: London, UK
Employees: 1,551
Follow: monzo.com / FB / LI / TW 
Description:
Seemingly popular amongst UK users, Monzo is a consistent player amongst the growing competition of challenger banks. Also holding a full banking licence, Monzo offers one of the best app experiences with fantastic customer service satisfaction. 
At the time, it's only available to UK users and, unfortunately, doesn't allow international payments. This can be a big no-no for some who are looking to switch to a different digital bank. 
However, ATM withdrawals in the UK and abroad are free (up to £200 a month abroad, after which a 3% charge is added), which is ideal for those looking for a bank they can travel with. 
Arguably, what makes Monzo one of the most appealing challenger banks is its fast and reliable customer support. Phone calls are connected immediately, and the ability to choose between urgent and non-urgent ways of contacting support means you can sit back and relax, knowing any problems can be resolved almost instantly with a few taps of your thumbs.
3. N26
Platform: N26 GmbH
CEO: Valentin Stalf
Founded: 2013
HQ: Berlin, Germany
Employees: 1165
Follow: n26.com / FB / LI / TW
Description:
If you've heard of challenger banks, then you've probably come across N26. As another highly established digital bank - created in Berlin in 2013 - N26 enjoys a full banking licence meaning you can enjoy all the benefits that it brings: deposit guarantees, direct debits, and standing orders. 
With two premium tiers, you can benefit from perks such as withdrawing any currency for free, with insurance packages included. But it's important to note that without the premium upgrade, N26 might fall short of its competitors. With N26, you can only hold one currency; there is no phone support available (meaning online chats can be slow), and it also lacks savings features that other digital banks have. 
Withdrawing money in a different currency will cost you 1.7% of the total amount and while transferring money in the same currency is free, the N26 international transfer fee is €0.5-3.0.
N26 also offers some more uncommon features such as travel and phone insurance and personal loans. 
On the bright side, you get to choose between five different colours for your debit card so you can flash your colourful side when making any payments in person.
2. Monese
Platform: Monese
CEO: Norris Koppel
Founded: 2015
HQ: London, United Kingdom
Employees: 400 (est)
Follow: monese.com / FB / LI / TW
Description:
Monese is one of the most established digital banks, having started in 2013. It's constantly expanding its services and offers a quick and easy setup to get your account up and running. 
The app is well designed, modern, and smooth, with a high level of customer satisfaction. However, if you're looking for that premium experience, Monese offers two upgrades for you to choose from. 
The first: Classic. Costing £4.95 a month, you benefit from a higher monthly allowance for ATM withdrawals, cash top-ups and a lower fee for foreign currency transfers.
The second: Premium. At £14.95 a month, you'll be able to experience free and unlimited ATM withdrawals, cash top-ups, foreign currency card spending and foreign currency transfers. 
Feel free to set aside savings to be stored separately or set monthly budgets. Monese lets you link with your PayPal or Avios, and you can set up Google or Apple pay too. 
But bear in mind that no interests, overdrafts or joint accounts are available if that's something you're looking for. 
1. Starling
Platform: Starling Bank
CEO: Anne Boden
Founded: 2014
HQ: London, UK
Employees: 740 (est)
Follow: starlingbank.com / FB / LI / TW 
Established in 2014, Starling is one of the best digital banking accounts to have if you live in the UK. 
With a full banking license, Starling offers you deposit guarantees, direct debits, and standing orders whilst making sure all eligible deposits are protected for up to £85,000 by the FSCS. 
There's 24/7 customer support to be found over the phone, email or an online chat, and its super speedy setup saves any unnecessary hassle and stress. 
Opening and maintaining your account? Free. Withdrawing from any UK ATM? Also free. Getting a bank card or topping up your account? FREE. Starling also boasts an array of top-up methods, including using cards, cheques and cash. 
If you like keeping tabs on what you're spending money on and how much, the app offers you the ability to categorise your spending by the type of transaction. Or, if you're in the process of saving up for something good, we suggest making use of the "Goals" feature to aid you in saving smartly.