Three-way merger to create largest Islamic bank in Indonesia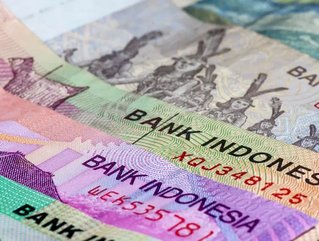 Three state-owned Indonesian banks have announced their intention to merge and form the largest Islamic bank in the country: Bank Syariah Indonesia...
Three state-owned Indonesian banks have their intention to merge and form the largest Islamic bank in the country: Bank Syariah Indonesia.
Combining BNI Syariah, and , the new organisation is expected to be formed in February 2021. 
Hery Gunardi, Head of Project Management Office for the Integration and Value Improvement of BUMN (state-owned) Sharia Banks, declared that the new entity's vision was to become both a regional and global top 10 Islamic bank within the next five years.
"The presence of Indonesian Sharia Bank will be a milestone in the revival of the Islamic economy and finance in Indonesia," commented Gunardi, who is also President Director of Bank Syariah Mandiri. 
He added that creating such a large organisation would require strong leadership to forge a cohesive identity and mission, and affirmed his belief the assembled Board "can make it happen."
Islamic banking is on the rise
Bank Syariah Indonesia will have control over combined assets of IDR214.6trn (US$15bn). According to collected by CFI, this figure would place the new bank securely in the country's top strata. 
Shariah-compliant finance appears to be globally. Defined by the prohibition of certain practices such as usury (the collection and payment of interest to lenders and investors), Investopedia notes the establishment of more than 300 Islamic banks and 250 mutual funds worldwide.
The sector's capital grew from approximately $200bn to $3trn between 2000 and 2016, primarily attributable to the flourishing economies of Muslim states. 
The parallel development of , particularly its technological modernisation of infrastructure and innovative handling of socio-economic challenges like COVID-19, can also be favourably compared to the rise of modern Islamic banks.
Indonesia: Becoming a world economic centre
Concerning the direct benefits that Bank Syariah Indonesia will bring its country, Abdullah Firman Wibowo, President Director of Bank BNI Syariah, stated his belief that the three separate banks' collective vision would enable them to better remedy national struggles:
"With this new structure, we believe the merged bank will be more agile and able to respond to challenges and all the needs of the community, customers and business actors in Indonesia and the world. 
"The management of the bank resulting from the merger, which will be carried out by experienced professionals in their fields, will help realise one of the objectives of this merger, namely to make Bank Syariah Indonesia an anchor in the halal industry ecosystem and support the vision to position Indonesia as one of the world's Islamic economic centres."