Thought Machine: shaping the future of banking IT
2 min
Cloud-native core banking technology firm, Thought Machine recently announced it had joined Banking Industry Architecture Network (BIAN...
Thought Machine provides cloud-native solutions for banks to deploy modern systems, with the desire to create more efficient legacy systems, platforms and technology for the foundations of next-gen banking. Its cloud-native platform, , uses flexible microservice APIs (Application Programming Interface) and is built to incorporate many of the essential services required to run a modern bank. It was founded in 2014 by former Google engineer, Paul Taylor.
The company that it had joined the Banking Industry Architecture Network (), the non-profit organisation that promotes and provides a common framework for banking. Thought Machine's membership with the Banking Industry Architecture Network assures that its platform, Vault, is compatible with BIAN's standards. This means for banks within BIAN's ecosystem, integrating with Vault will be a faster and more efficient experience.
"Banks now recognise that having modern infrastructure is no longer a nice-to-have, but a prerequisite to sustaining competitive advantage." Comments Thought Machine's Chief Infrastructure Officer, , "We are proud to be working with BIAN on this journey to standardise and promote modern banking infrastructure through a common architectural framework. We look forward to working alongside banks, technology providers and other industry players to build best practices for the future of the banking industry."
Through the membership, the firm has joined BIAN's Strategic Advisory Group and is represented by Chief Infrastructure Officer, Peter Ebden. Joining besides the likes of Deloitte, Infosys and Wells Fargo, the Working Group is responsible for determining the standards that promote continuous improvement of global banking infrastructure. Furthermore, mapping out the strategic direction of BIAN.
Partnering with Thought Machine also benefits BIAN through its Coreless Banking Initiative. The aim is this will aid BIAN in reaching its goal of creating a universally compatible core banking infrastructure based on microservices technology.
"We are delighted to welcome the pioneer in core banking, Thought Machine, to the BIAN community." Said , Executive Director at BIAN, "As they join, Thought Machine will bring their vast skills and expertise required to build and deploy Vault, which will be of immense value to the industry as we set a universal standard for modern, scalable core banking infrastructure."
Thought Machine is a partner of our , , CTO at Atom Bank, discusses how Thought Machine has given an invaluable contribution to the bank's digital transformation and how the company "has a pivotal role to play" in its future.
Citizens Bank and Bizagi webinar: Meet the speakers
2 min
In Citizens Bank's upcoming webinar, the company will discuss how digital transformation has enhanced critical banking processes...
In Citizens Bank's upcoming webinar, the company will discuss how digital transformation has enhanced critical banking processes.
There's still time to sign up to the event - 'How Citizens Bank digitally transformed credit card fraud and claims processes' - which will be held on 7 July at 3pm BST. .
Having provided an overview of the and the to be discussed, we'd now like to properly introduce the speakers: , Senior VP at Citizens Bank; , Professional Services Director at Bizagi; and , Senior Director at Blue Prism.
Now in his tenth year at Citizens Bank, Dixon heads up the company's Consumer Banks Intelligent Automation initiatives. Prior to joining, he held previous roles in finance as a COO and a consultant. Dixon also held the rank of Sergeant in the US Army.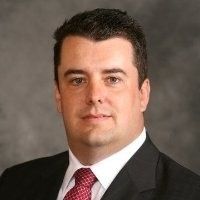 Rhule has had a diverse career that include roles at Nike, FedEx, the US HSS, and more, however a common thread has been his skilled application of technology.
Holding Masters degrees in both IT Systems Management and Project Management (both from Keller Graduate School of Management), Rhule joined Bizagi in 2019. As such, he seems to be a natural asset for the company's mission of creating synergy between businesses and IT.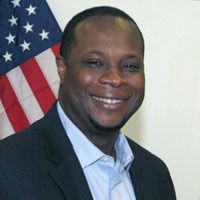 Finally, Jain joined Blue Prism in 2020. He held a variety of executive positions throughout a long and impressive career. In addition to working at Blue Prism, Jain is also an incumbent Instructor in Intelligent Automation at the University of Toronto.
Jain's value to Blue Prism is obvious: the company is positioning itself as a leader in intelligent automation, unlocking opportunities for operational efficiency for over 1,800 businesses across 150 countries.