Temenos: How technology is transforming banking for SMEs
By Alain Vansnick – Regional Director, Benelux and Nordics, Temenos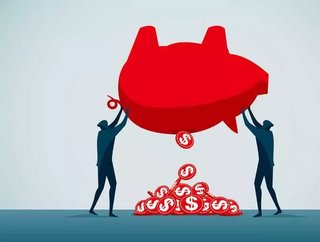 Alain Vansnick, Regional Director, Benelux and Nordics,Temenos, shares with FinTech Magazine how technology can be harnessed to make banking more human...
Alain Vansnick, Regional Director, Benelux and Nordics, Temenos, shares with FinTech Magazine how technology can be harnessed to make banking more human.
For years, banks have struggled to deliver a truly engaging digital experience for their customers. However, we now find ourselves at a crossroads – one where data, advanced analytics and artificial intelligence are opening the doors for banking to become more personal and tailored than ever. The impact of this will be felt across many sectors and it's exciting to consider the implications this will have for SMEs in particular.
As economies grow, there is an opportunity and need for SMEs to scale their business adequately. In the Nordics for example, increasing demand in the domestic market has been creating many opportunities for the growth of SMEs, as have other factors such as the better availability of highly skilled labour and greater digitisation.
Alongside trends like these, comes a greater need for borrowing and the types of services that banks provide. According to recent statistics from the European Commission, bank lending accounts for 75% of all SME funding in Europe. 
At the same time, around one in five SMEs report that they are struggling to get the funding they need to further develop their businesses. So, what can banks do to address this issue?
The truth is that SMEs require a specific style of banking compared to larger businesses – one that caters to their specific needs and individual personalities. A small business owner may find that he has all the skills, products or services to succeed but may then run into problems with regard to the admin, bureaucracy and management needed to run a business. And it's precisely here where banks can leverage AI, data and analytics to help boost SMEs along their journey as the evolve from small firms to larger corporates. 
Once banks are able to get a clear view of the business data, as well as the human needs of the owners, they can in turn obtain key information on the unique requirements and potential of small businesses.
The power that data has to unlock the potential of SMEs is massive, given that it helps banks understand what they need and when they need it. A data-driven approach enables banks to make decisions which are in line with the aspirations of SMEs, helping them make recommendations that are better aligned to their goals and aspirations. 
Banks can analyse data from the SME, as well as from other businesses with a similar profile, to enable decisions which are based on previous successes. Using the latest cloud technology, banks can also get their information in real time, enabling them to deploy the right advice and services when it matters. After all, SME owners lack the time and resources to analyse data effectively and it's here where banks can add significant value by doing the work for them. 
Through a smarter analysis of cash flow, banks can help SMEs project future positions and identify pressure points, foreseeing moments when working capital may run low. Other key ways that banks can add value is by tailoring activities specific to the SME's needs which are based on future expected commitments and revenue data. This may include highlighting which payables could be deferred, providing discounts to customers who pay early and offering short term credit options – and all of this ranked in terms of which options other customers found most helpful to their business. 
The best part of this data-driven approach is that everybody wins. On one hand, the customer gets to grow a successful business and the bank also continues to get revenue from that customer, who may have otherwise had to file for bankruptcy. It also allows business owners to focus on what really matters, which is building and scaling up their company; not worrying about how to survive.
The banking sector is beginning to realise that cloud-native, API-first technology can deliver this tailored experience that SMEs require. This is further supported by recent research conducted by Temenos and the Economist Intelligence Unit (EIU), which shows that data and AI is becoming a vital part of the new technology mix, improving personalisation and enabling more tailored offerings. 61% of banking executives worldwide think AI will create better value for customer by 2025. 
 SEE MORE: 
But the path will not be without its challenges, stemming mainly from legacy systems and a lack of skills to apply insights effectively. Banks in the Nordics, for example, have always been at the forefront of technology but now find themselves in a position where they might find themselves left behind if they don't make the shift to the cloud. It's not a question of if – but a question of when they make this move. The rest of Europe faces a similar situation.
Over the last few years, SMEs have evolved from a position of struggling to survive, to one where they are legitimately challenging the larger players in their markets. As a result, today banks are competing more than ever for the attention of SMEs. Those that succeed will be the ones that deliver the tailored service they need – one that meets the disruptive, customer-focused, data driven nature of their own business. Banks must craft an offer that meets the challenges of an SME's growth cycle through embedded data and people-focused engagement technology.
For more information on all topics for FinTech, please take a look at the latest edition of FinTech Magazine.