Teen banking app Step draws celebrity investment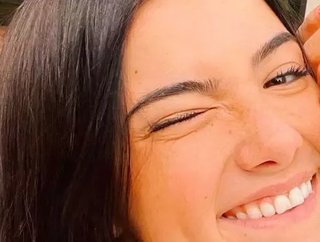 Justin Timberlake, Will Smith and 16-year-old TikTok star Charli D'Amelo among stars to join $50m Series B, led by Coatue...
Teen banking app Step has secured backing from some of the biggest names in music, movies, sports and TikTok, raising $50m during a recent funding round.
The Series B was led by Coatue, and saw the return of existing investors along with a suite of high-profile celebrities including Will Smith, via his startup investment fund Dreamers VC, The Chainsmokers, Justin Timberlake, and former NFL quarterback Eli Manning.
Launched by CJ MacDonald and Alexey Kalinichenko, Step is a mobile bank aimed at increasing financial literacy in teens that has attracted 500,000 young users in just two months. The platform offers P2P payments, a Visa-backed card, and does not charge any fees to holders of its FDIC insured accounts. 
"We've seen massive demand for this new type of all-in-one banking solution," says CEO and cofounder MacDonald, adding the most recent investment "not only validates what we've built, but it will also help us continue to innovate and grow with our users."
Trending on TikTok
TikTok star Charli D'Amelio (pictured), who has more than 100m followers on the video app, has also come on board as an investor, after initially teaming with Step as the face of its Gen Z-targeted marketing efforts. She says her involvement opened her eyes to how the app provides "the educational resources that today's teens need but have largely been unable to find—myself included". 
"I'm excited to be able to use my platform to help close this gap and have made a direct investment in Step to help them develop even more useful products," the 16 year old social star added. 
With an estimated spending power of $75bn, Step hopes its platform and educational tools will increase the financial awareness of its young users. Michael Gilroy, General Partner at lead investor Coatue and Step's newest board member, said: "We think their game-changing technology and grass-roots approach will help capture the next generation."
Already it seems teens are responding; Step says users have saved an average of three times the amount they've spent and are responding well to its spend-tracking features. 
Step will pump the new capital into accelerating growth and attracting new talent to its team, which has doubled in size since the beginning of the COVID-19 pandemic.