Study: Women are underrepresented in global fintech industry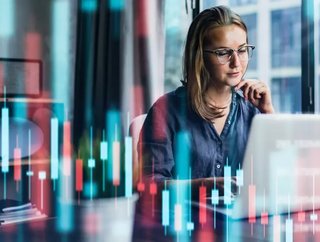 Only 1.5% of global fintech firms are founded solely by women, and receive just 1% of total fintech funding, Findexable finds
Women are not being represented in senior business and tech roles at global fintech companies, according to a report by the Fintech Diversity Radar.
The Fintech Diversity Radar, compiled by global fintech think tank findexable, shows that 1.5% (16) of 1,032 best funded private fintech firms globally are founded solely by women and receive just 1% of total fintech venture funding.
It was found that women make up 11% of all board members and 19% of company executives. The majority of women (26%) in the sector hold the position of chief people officer or head of HR, followed by chief marketing officer and chief financial officer. Of all fintech CEOs globally, 5.6% are women, and less than 4% of women hold the title of chief innovation or technology officer.
The report examines the role that women play in global fintech, and how the industry can build more balanced, inclusive and representative businesses that are fit for the future. The research comprises data from just over one thousand of the world's best-funded privately owned fintech firms, 36 in-depth interviews with founders and senior executives from large financial service providers. Insights are also drawn from a survey of 250 employees working across the financial services landscape. 
Regional dynamics 
Simon Hardie, CEO and co-founder of findexable says: "Global prosperity is more evenly distributed than at any point in history, yet our data shows the massive imbalance between men and women in innovative financial services firms. Fintech is a key enabler in the digital economy and the sector plays an outsize role in reducing economic exclusion and powering digital transformation."
Hubs for women founders, executives and board members are globally distributed: 
Asia has the highest proportion of female founders at 7.7%, followed closely by Africa at 7.4% – this compares to North America at 4.8% and Europe at 6.5%.

Africa has the highest proportion of female board members at nearly 15%

Africa and the Middle East are the leading regions for the proportion of female CEOs

North America has the highest proportion of executive team members

Only eight female-founded companies have more than 1,000 employees, with five in Asia, two in Europe and one in Latin America.
What else did th

e study find? 
Companies with at least one female founder increased from 6% in 2010 to 30% in 2020.

Companies founded by men got the lion's share of funding over the years and that's true in every region, however women punch above their weight when it comes to funding:
In Latin America, APAC, and Africa, the companies that secured the highest

median

funding were those with only women founders. 

In North America, companies with one or more female founders got the highest median funding. 

The pattern changes slightly with average funding: in both Latin and North America, the biggest average goes to companies with at least one woman founder; in the Middle East and Africa, male only founders get the biggest average; and in Europe and APAC, women only founders get the biggest average. 
Denise Gee, co-founder of findexable says: "While the research paints a disappointing picture of fintech's performance at building an industry that reflects the real world, this research should be viewed as a line in the sand. From today all of us – from government to regulators, ecosystems and financial services firms of all sizes – need to 'dig in' (not lean in) to make the case and accelerate the progress of women and diverse teams."