Startup spotlight: Chetwood, the low-cost challenger bank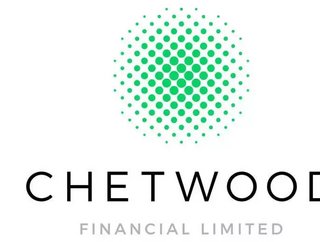 As a part of our startup spotlight series, we speak withAndy Mielczarek, CEO, ChetwoodFinancial, a unique challenger bank. Could you tell me a little...
As a part of our startup spotlight series, we speak with Andy Mielczarek, CEO, Chetwood Financial, a unique challenger bank.
Could you tell me a little bit about what Chetwood Financial does?
Chetwood Financial, which is backed by UK hedge fund Elliott Management, is a disruptive challenger bank which was granted a full UK banking licence in 2018 (the only retail bank to obtain a license that year). We are the first true "challenger" opting for an alternative approach – focusing on using technology to change the way products are designed as well as sold, with the aim of benefitting under-serviced customers.
By using technology, and with like-minded partners, we take the cost out of manufacturing banking products, so we can make our customers better off. We're also developing a range of products that use personal data and active triggers to create more dynamic products.
How does Chetwood standout against other challenger banks?
Operating on a new, cloud-based technology platform, and based in Wales, Chetwood is looking to break the traditional financial services mould. We use data and advanced analytics to produce far more personalised and accurately priced products than traditional banks. With a quicker and more flexible platform, we are able to deliver dynamic products, not yet seen elsewhere in the industry, including the LiveLend Reward Loan - the first ever loan that lowers customers' interest rates as they improve their credit score.
I co-founded Chetwood after a career in big banks, where I identified flaws in the current retail banking model and felt frustrated by the lack of fairness and innovation. I partnered with Mark Jenkinson, who has 25 years of financial services technology experience under his belt, to address these market shortcomings.
SEE MORE: 
What was your last major milestone?
Towards the back end of last year we launched a dynamic loan under our sub-brand LiveLend. We're really proud of what it offers customers, as it's totally unique. The loan uses technology to monitor a customer's credit score and reduce its rate at three-month intervals as the risk of the loan improves. This helps encourage customers to improve how they manage their finances.
We also have also just launched a savings product, SmartSave – which was designed with its customers to offer "a simple way to save", through an online account that is clear about when the terms are ending.
What can our readers at FinTech Magazine expect from Chetwood in 2020?
For now, our only aspiration is to make the industry better serve consumers. We're not obsessed with amassing customers that we can cross-sell to – we're operating a completely different model.
We're building an exciting range of new products that serve specific audience groups – products that are genuinely an improvement on what's out there in the market, without using loss-leading offers that are subsidised by some customers getting a bad deal. We're increasing our range of partners and finding new ways to use the data they can bring us.
About Andy Mielczarek 
[image: Andy Mielczarek] 
Andy has broad experience of driving commercial performance across entities and jurisdictions. Prior to Chetwood, he was the deputy head of HSBC's UK Retail Bank, having previously been Commercial Director and Head of Retail Products for HSBC Europe.
Andy has also been the CFO at M&S Bank, Head of Commercial Finance at MBNA, and Brokerage Operations Director at Charles Schwab.
Andy has been an FCA approved person for many years carrying out a broad range of regulated roles.
For more information on all topics for FinTech, please take a look at the latest edition of FinTech magazine.