Revolut's latest funding could result in $10bn valuation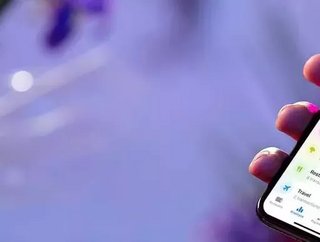 The challenger bank's latest funding drive could see the UK fintech valued at $10bn...
Revolut, one of the UK's top three challenger banks, is reportedly planning a new funding drive that could see the fintech reach a valuation of more than $10bn.
According to Sky News, Revolut's founders, Nikolay Storonsky and Vlad Yatsenko are aiming to collaborate with FT Partners, the US-based fintech investment bank, which will advise Revolute on the new funding drive schedule to take place in Q3. 
Although sources say the process is not yet in motion, investors in Revolut have anticipated its raised valuation to hit at least $10bn - with a top speculative figure of $15bn. The new funding drive would make Revolut's founders multibillionaires.
The news comes just prior to UK Fintech Week, which will feature a speech by UK chancellor Rishi Sunak that experts predict will reveal fresh backing for policy reforms and growth stimulation within the fitech market. 
Reports suggest that in recent months Revolut, which employs 2,200 people and launched in 2015, has experienced issues with compliance and has also seen a wave of executive departures. However, the latest news suggests it has solved past problems and is moving forward with confidence. 
Difficulties caused the pandemic also resulted in the digital bank tripling its losses to £106.5m in August 2020, despite a rise in its customer base during the first lockdown and an 180% revenue increase. But in November, Revolut broke even for the first time in just under two years, hailing good news for the growing fintech.
Revolute growth
The challenger bank, which also provides insurance products, last held a funding drive in January 2020. That round was led by the North American investor TCV, which resulted in $500m in capital being raised. has a presence in 35 countries and a customer base of over 15 million. The fintech is also in the process of applying for a UK banking licence that will enable it to take deposits in its home market.  
However, some sources have said that there is no immediate requirement for the additional capital, and that the fintech's next equity raise could include a share sale worth approximately £250m. Exact numbers also won;t be available for some months and will depend on investor interest.
European fintechs
The funding round will result in Revolut becoming one of the UK's most valuable fintech companies. The COVID-19 pandemic has spawned a global wave of investor funding in fintech, much of it motivated by a large number of SPACs (special purpose acquisition companies. 
However, despite the imminent injection of cash, Revolut is still a long way behind other European fintech giants like the Swedish group, Klarna, which is now worth £31bn following it's latest investment drive. Storonsky has also previously made statements that he won't make Revolut a public entity until it hits a valuation of $20bn.
Revolute officials are yet to comment on the matter.