(Re)Open For Business: CI&T's Small Businesses Report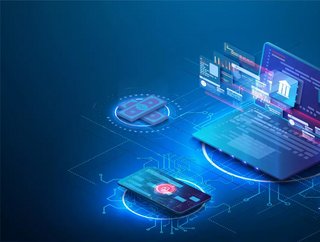 As the countries emerge from pandemic-related restrictions, the needs and expectations of small businesses have changed significantly, CI&T's report finds
CI&T, a digital transformation company for global brands, has published (Re)open for Business, a new report examining how banks can better serve small businesses in a post-pandemic world. The research revealed that as countries emerge from pandemic-related restrictions, the needs and expectations of small businesses have changed significantly. 
Although the pandemic caused an acceleration in a digital change in financial services, small businesses still want and need banking relationships. 
"Small businesses are considered the lifeblood of the American economy, and banking relationships are the lifeblood of small businesses," said Robin Borelli, Business Director, Financial Services at CI&T. "The post-pandemic rebirth of small businesses in the U.S. will create enormous opportunities for the banking industry. The primary research that formed the foundation of this study revealed significant insights into the possibilities – and risks – for small business-banking relationships of the future."
What did the study find?
The research revealed the necessity of restructuring the bank/small business relationship around three distinct criteria: 
A definition of value 
84% of small businesses reported having "very much" or some degree of trust in their bank, but focus groups and interviews revealed that while there is trust in banks, expectations are rising along with frustration and confusion over complex and opaque fee structures. 

Banks are uniquely positioned as the key partner for small businesses seeking efficient, day-to-day operations management such as payroll services, expense management, and tax advice. Banks may not want to provide these as direct offerings, but being a connector can create a deeper customer relationship. 
Digital offerings based on requirements rather than business size
Larger businesses will often pay more for banking services because they can afford to. But by looking at needs, it becomes easier to identify groups of customers among smaller businesses that are willing to pay for banking services that address specific concerns. 
Digital as the new way of doing business
Small business customers understand the convenience and cost-saving benefits of automation, but still want personal interaction and relationships due to the complexity of their work. 

Small businesses have options when it comes to technology and platforms designed to make their lives easier. This presents an excellent opportunity for trusted, reliable partners like banks to help with the technical and operational demands of making these systems work cohesively. 
As countries emerge from the pandemic and the economy now returns to a 'new normal', small businesses that have survived will rely on their banking partners. This now gives banks and small businesses a new opportunity to redefine their relationships.