Payhawk gains unicorn status after US$100mn funding round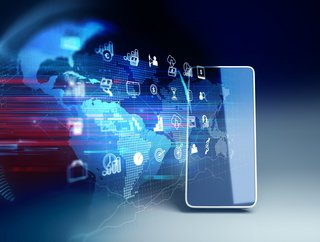 Bulgarian payments management platform Payhawk reached a valuation of US$1bn, becoming the country's first unicorn after completing an extended fund-raiser
Payhawk, the London-based and Bulgarian-founded fintech, has raised an additional US$100mn to extend its Series B round to US$215mn, making Payhwak the first-ever Bulgarian company to achieve unicorn status.
This Series B extension arrives only three months after the company's initial announcement of US$115mn, a round that was announced only 7 months since the closing of a US$20mn Series A round.
The company plans to become a catalyst for the Bulgarian startup ecosystem, and continue to attract and retain the top 1% of talent in the market.
Helping businesses manage payments
Building on the funding round, Payhawk is set to open offices in Amsterdam and Paris in March, and in New York in September. The company's headcount is also set to triple from 100 to more than 300 by the end of this year, with the extra funds set to fuel a renewed sales and marketing push for further market expansion.
Hristo Borisov, CEO and Founder of Payhawk, said, "We always knew that we could build a big company if we addressed a significant problem in a large market. The size of the opportunity still drives our growth and ambition today. Every employee that deals with company payments feels that there should be a better way to do it, but this huge problem was never tackled by a strong product team with a hardcore engineering background. This is what Payhawk brings to the market.
"Becoming the first unicorn in Bulgaria is a huge testament to the hard work and resilience of our team over the last three and a half years. We are just at the beginning of our journey, and we cannot wait to continue reinventing how businesses manage their payments."
Offering spend management software
The firm, which has offices in London, Sofia, Berlin and Barcelona and whose customer base consists of a mix of scale-ups and corporates in 27 countries across Europe, aims to further expand its product offering by introducing credit cards and allowing low-cost cross-border transactions on top of its invoice management system.
Arsham Memarzadeh, Partner at Lightspeed Venture Partners, said, "Payhawk is more than just spend management software. It's a one-stop-shop for finance teams to consolidate the previously disparate systems required to spend, track, process, and budget corporate funds. After getting to know the team for over a year, we've been blown away with their pace of product development, building the most comprehensive solution in the market in less than four years."